My buddy Peter called me up on the phone a few weeks ago looking for a 2nd shooter for a wedding of his, I was glad to oblige. The wedding was that Saturday for a friend of his, Karen. Here are a few of the highlights that I captured.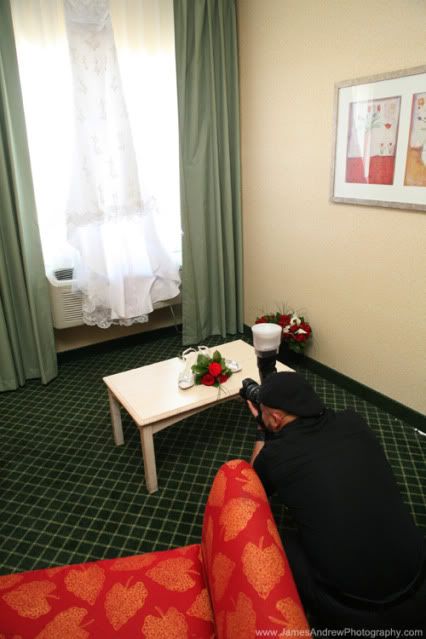 Catching Pete at work.
The wedding was at a Chappel in the Anaheim Hills, I got to ride in the limo going up to the place. Totally over rated. The driver was really weird ... and the Limo smelled like wet leather. Oh and the air conditioning did not work as well as it could have ... anyways ....