I shot these a couple of weeks ago at the (Dammit Danica, why arent you on aim!) so and so salon to help my friend Danica with her hair portfolio. These are of her friend Syd who did a great job modeling for us.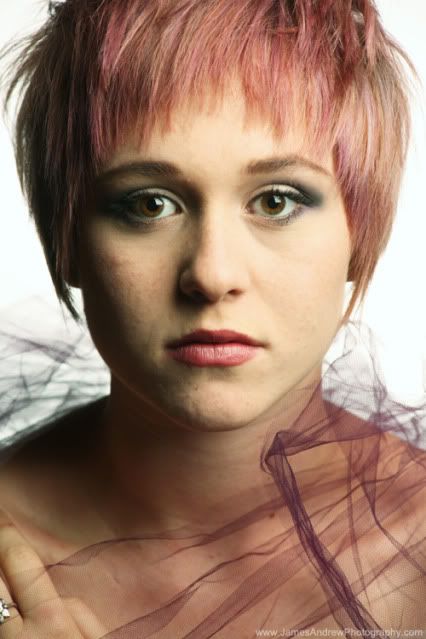 rembrant coming out of a softbox. 1 main, + fill card and a background light. The make up artist brought this weird frilly dress thing that we played with a bit. The colors fit really well with her hair, but it just photographed way too awkardly and at felt like we were trying to build a nest around her head. Alright, this wasn't working, lets find something that does ...
Profile shot with the main straight ahead.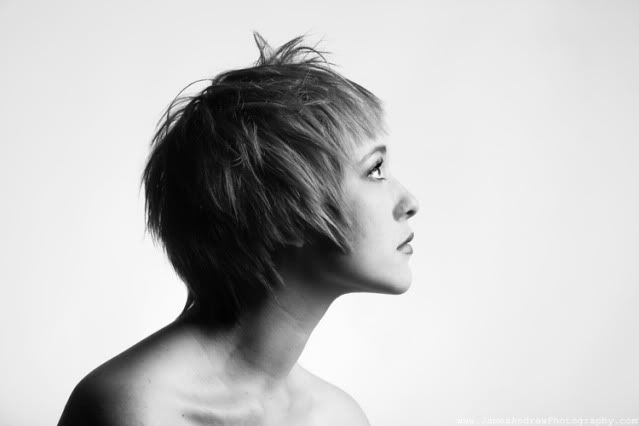 I raised the light up for butterfly lighting, not much fill at all.
This turned out to be my favorite image of her from the day.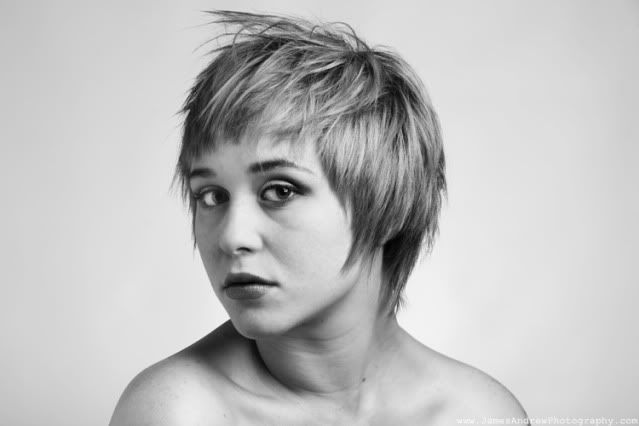 I love shadows and contrast. I really don't like to light flat at all, and you really will almost never catch me doing it. We won't point out my mistakes with this one ;)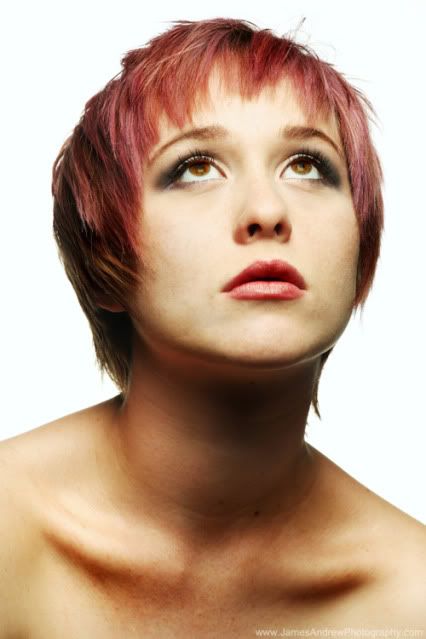 2nd favorite. Really just a variation of my 1st. Butterfly lighting with her posed almost straight ahead.
We switched to the black backdrop.
split lighting with a hair light and no fill.
Most of the time I have noticed that I really gravitate towards the black backdrops .. I just really enjoy the looks that it gives me, but shooting in a larger space with the white was realllllly nice. I really had the freedom to light the backdrop seperate of the model, which if you have ever tried to shoot studio before, know is important. Unfortunatly, we always have to make due with what we have, and sometimes it just happens that the model is 3 feet away from the backdrop.
After a few more shots, we where pretty much finished, so we just screwed around with goofy poses for the last few minutes of the shoot.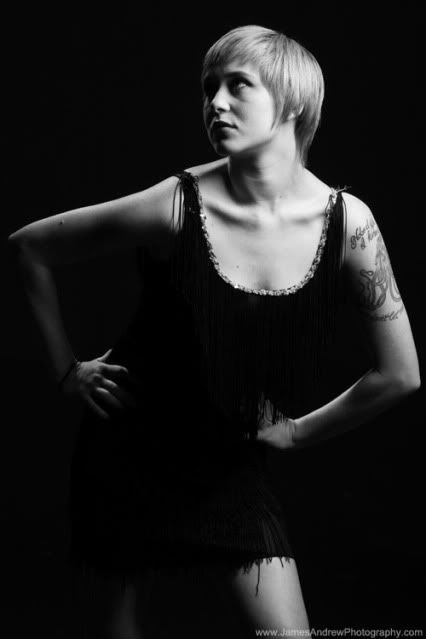 I actually ended up liking that one. This one could probably use a fill light, and eventually I will have a 3rd light to use as one ;)
We'll end things with a very unfashionable question, Avatar, or smurf?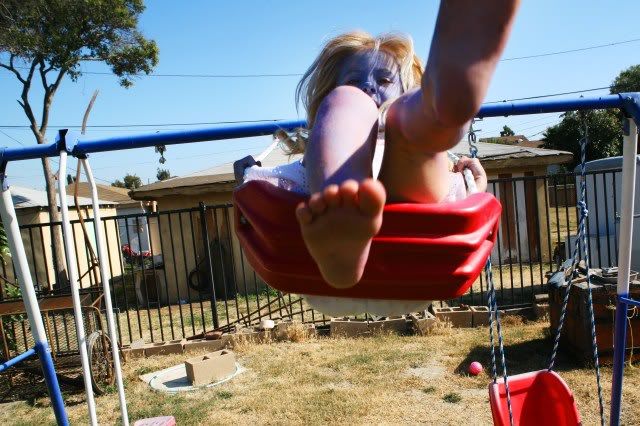 My neice swinging all by herself at my dads house!