This was the first show the Boozy Floozys have put on at the Galaxy, there will be 5 more, the next being on ... February .... 25th .... I beleive tix are 10 bucks, but don't quote me on that.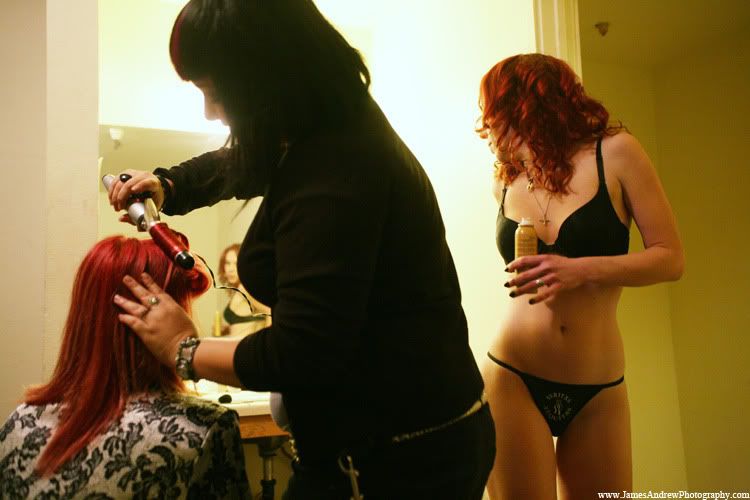 I didn't get there until 7, I had work prior to the show. I got there and everyone was already there getting ready. I got myself in through the back door.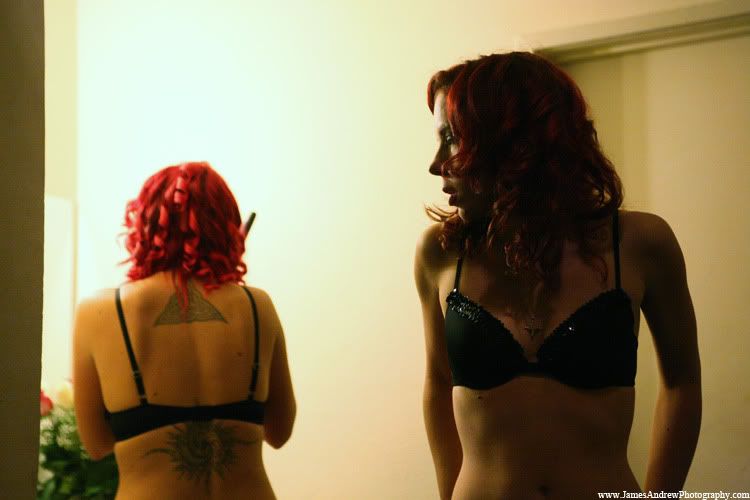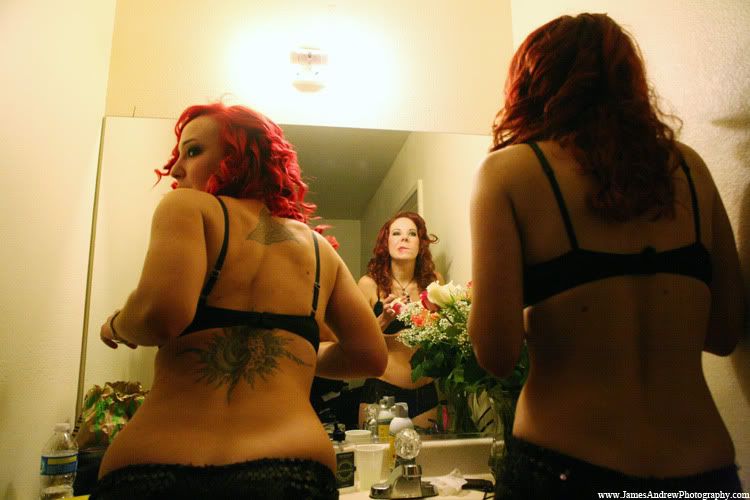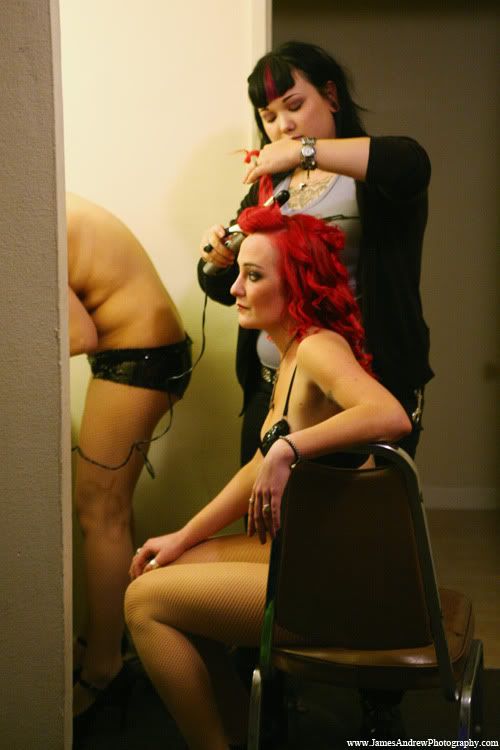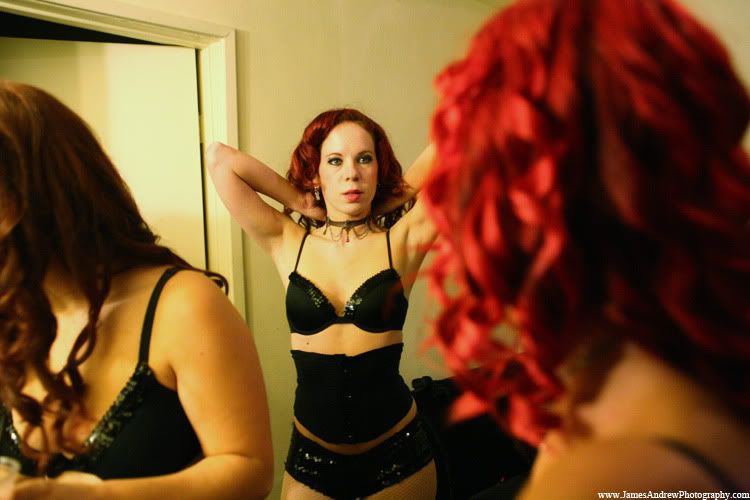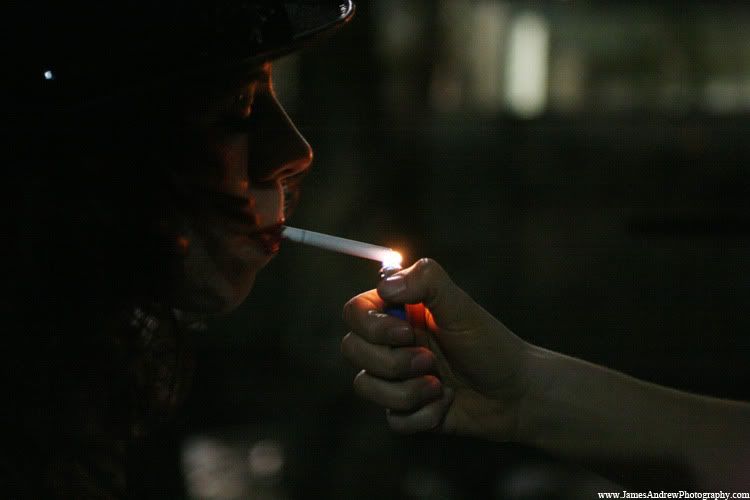 Manual focus in the dark. Oh yes.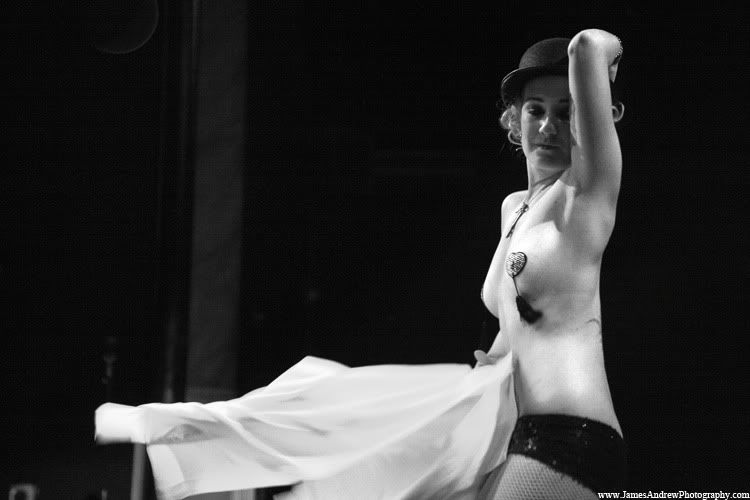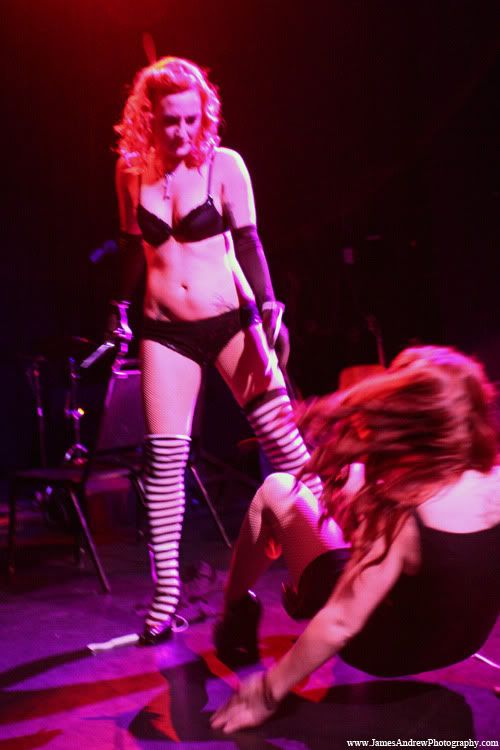 off with her dress!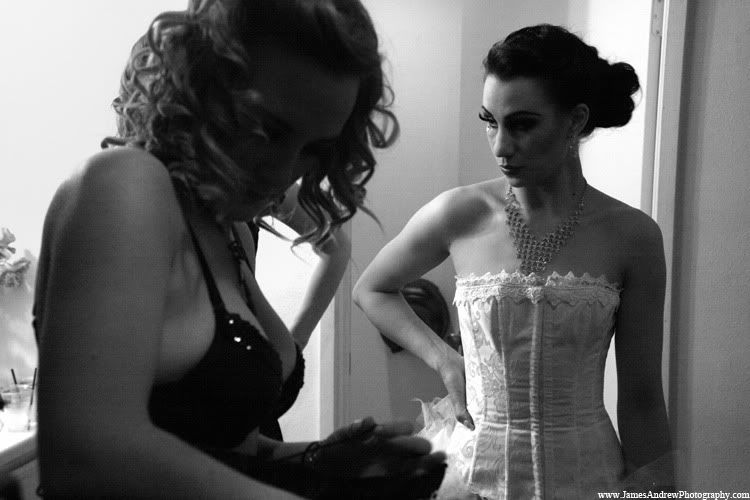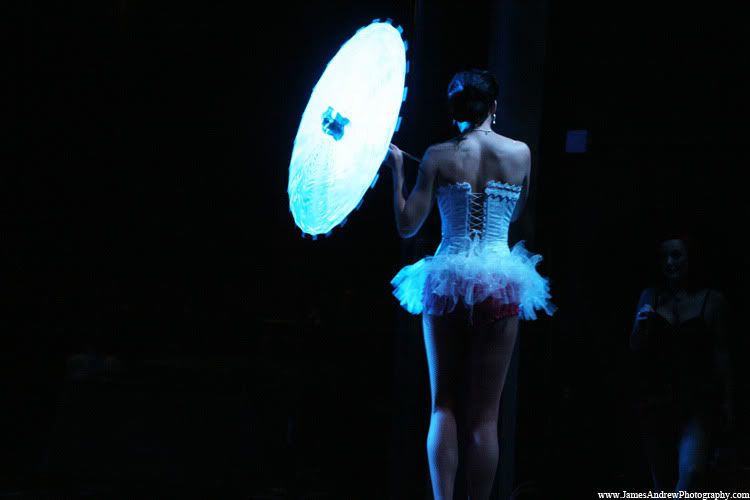 they had so many cool new acts!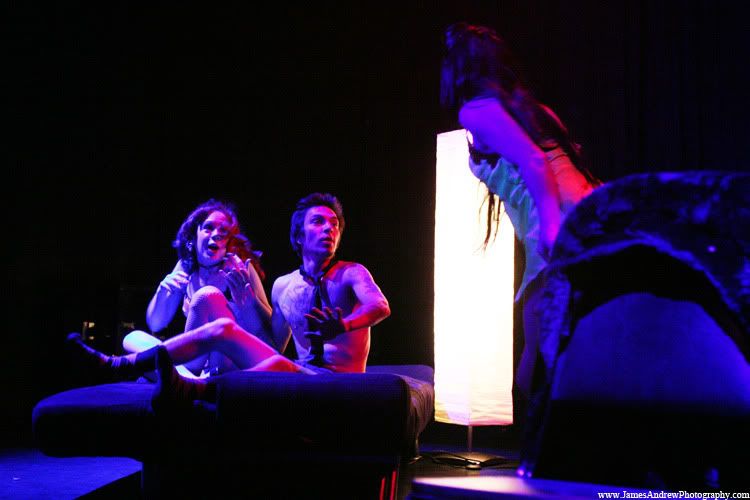 this one was fun. girl walks in on her bf with another girl .... oooo. fighgting ensues ...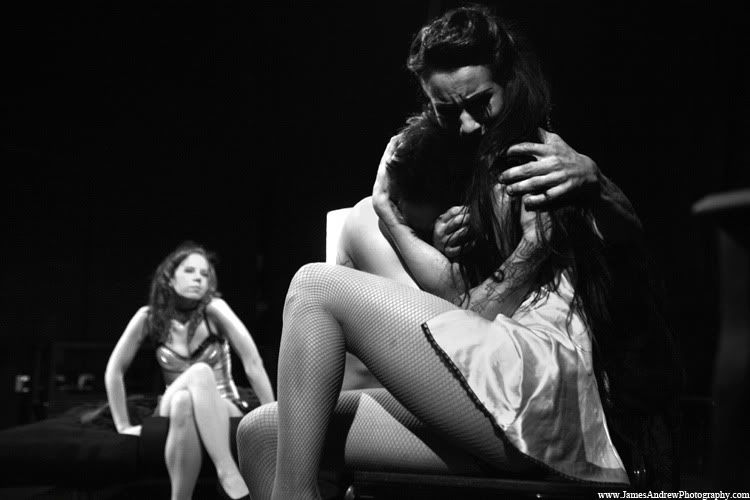 You might think she takes him back ... I won't give the ending completely away, but I think it could use more blood and guts ...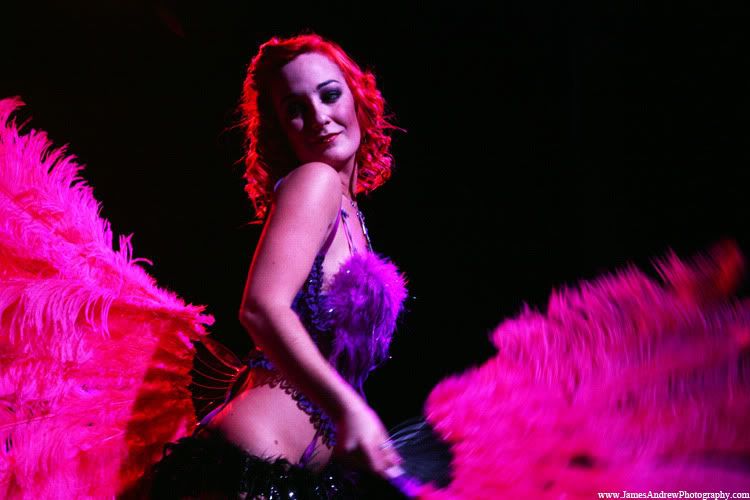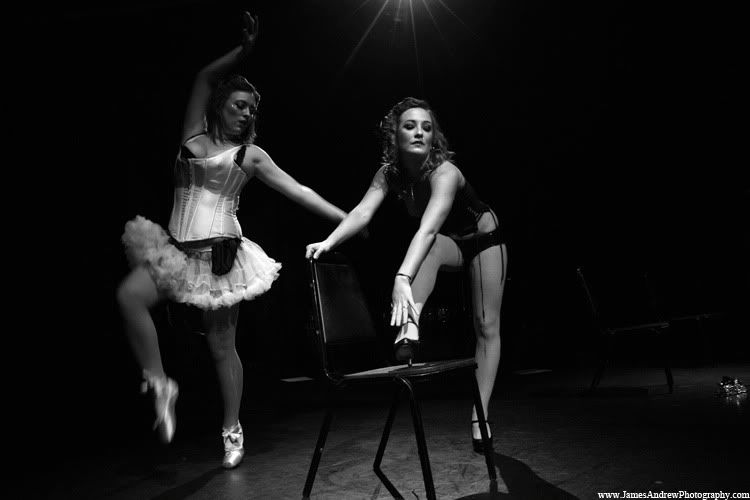 ballet vs boozy?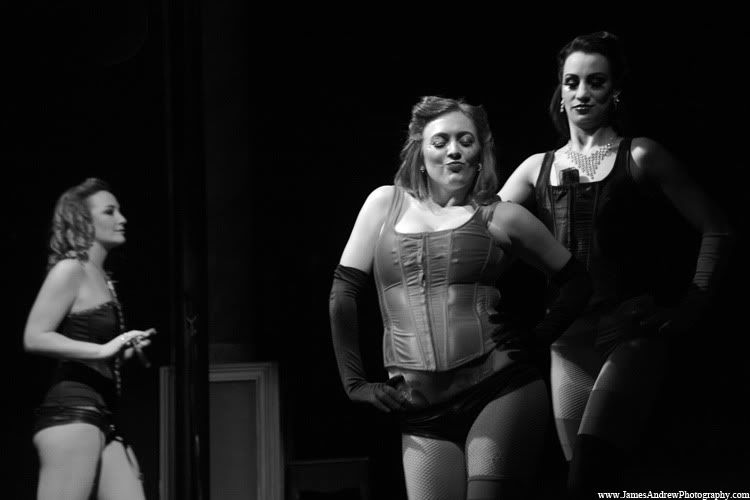 boozy wins ....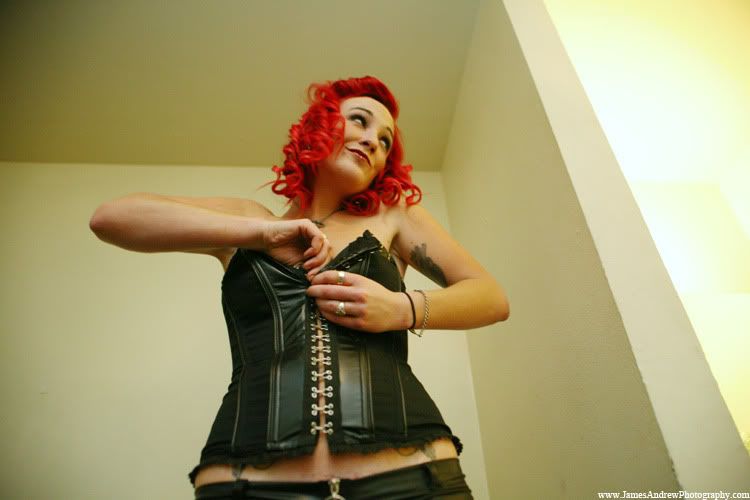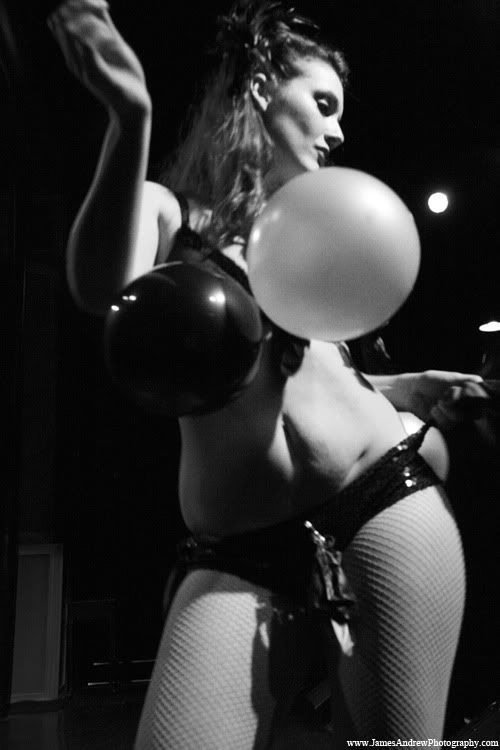 I love the balloon dance ... its easily one of my favs.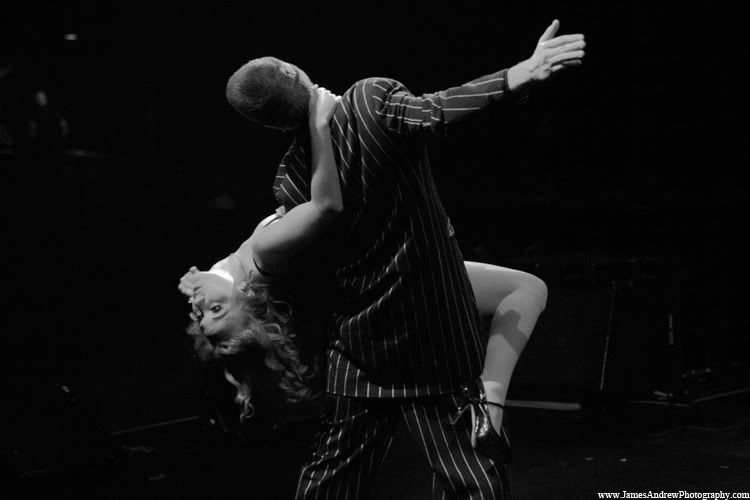 and well just end it there.
SOOO much better than at Gin Joint. The Galaxy works really freakin well for this. The lighting is much better, the stage is huge, real curtains, lots of room for people and viewing. backstage is much better. it was just a lot better experiance. There where a few bumbles during the show, but nothing too major, I mean hell, i twas the first time the galaxy did anything like this. Things are expected, but I think it ended up working out really well, there was a pretty large crowd for it and I think they really enjoyed it, hopefully the turnout at the next one will be even larger.
www.myspace.com/boozyfloozyburlesque
I shot this one almost completely ambient. I used some bounce flash in the dressing rooms, the rooms where whitish and small enough that the bounce came out looking natural, I really think that bounce flash is really overused by photographers in venues it is really not meant to be used in. Bounce is used to create a more natural light, but often times, the ceilings are too high or too dark, and you end up lighting the tops of their heads with the rest of the faces in darkness ... completely unnatural looking light. No fun. If I am going to make it look unnatural, I am shooting straight into them or I will use it as a fill. The light on the stage of the galaxy was not terrible. There are a lot of bw conversions simply because I disliked the color of the light. I hate when individual color channels get blown out, its super easy to happen ... and there really isn't much you can do as far as returning the color down to a reasonable level, and bw just is much more appealing to look at. BW Vs Color is 100%aestheticic. sometimes I like color, sometimes I prefer the simplicity of tones.