My roomate Chris decided that for his birthday he wanted to have a photo adventure down to the Salton Sea with a few of his better friends .... we left pretty early, and after picking everyone up and a couple unscheduled stops we where off ... we made really good time getting out there, its too bad that we missed our exit and continued down the 10 freeway about 10 miles too far ... "hey isnt that the salton sea off to the left?" .... we flipped a bitch in the middle of the highway and went back ... soon enough we where having Del Taco at the last fast food chain till calexico.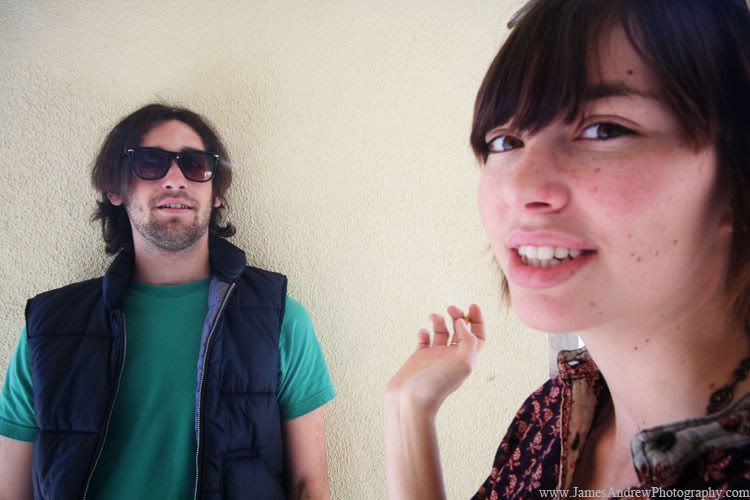 roomate #2 Mike D and Annie in front of del. http://www.michaeldionne.com/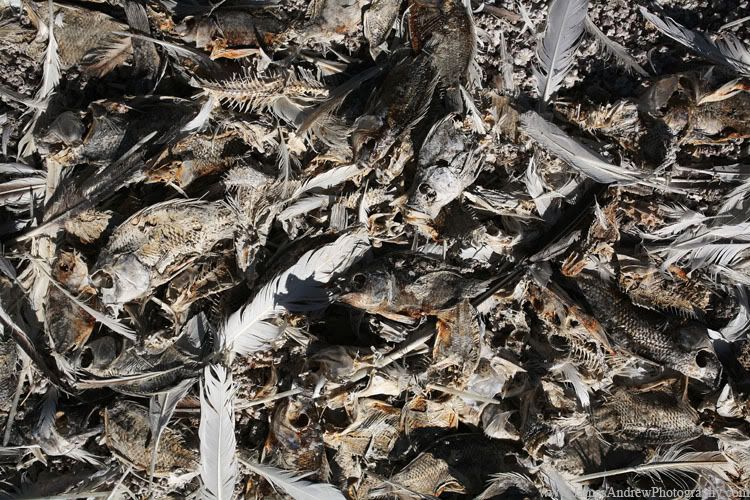 yeah. This is the Salton Sea. It is AMAZING. If you havn't been, you need to.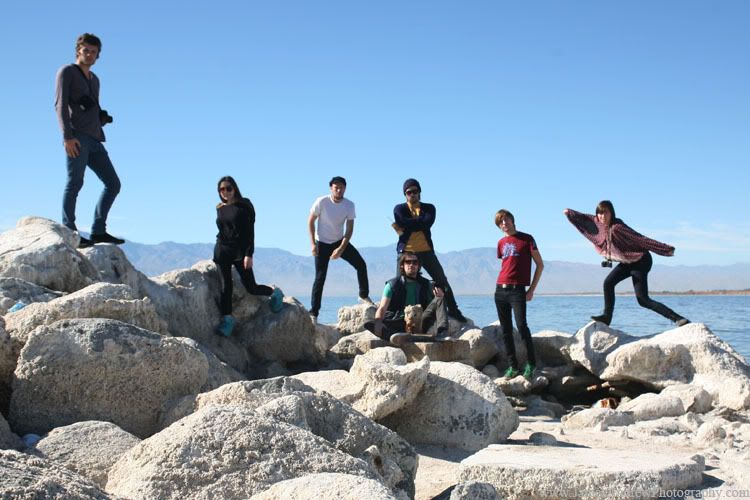 group photo number 1.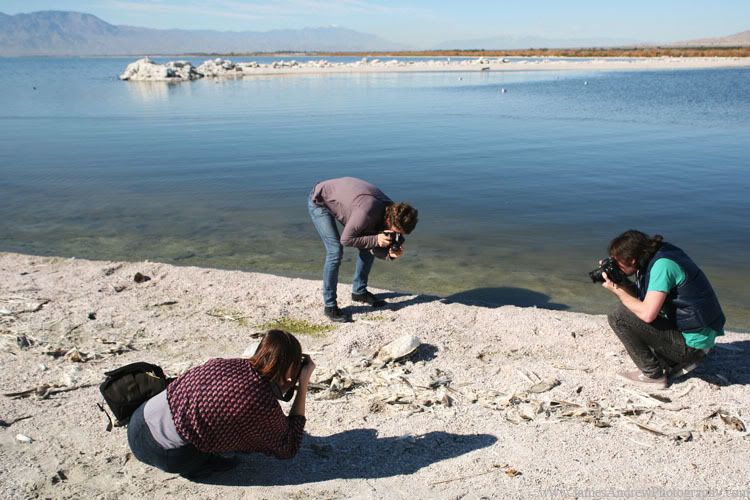 this was mostly set up ....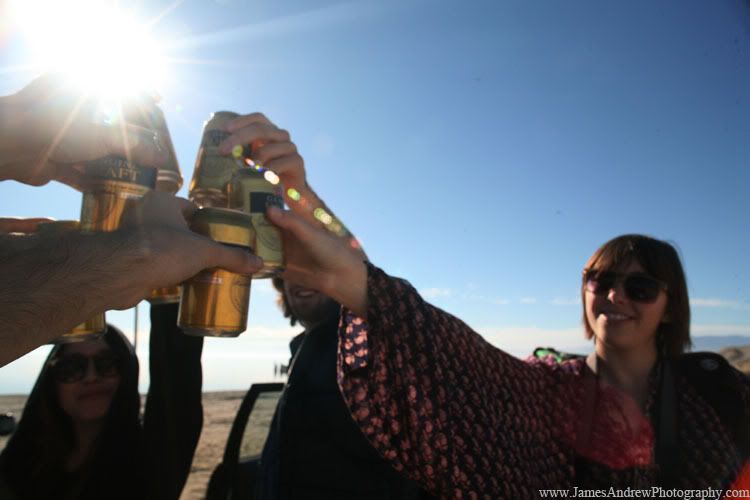 this wasnt ...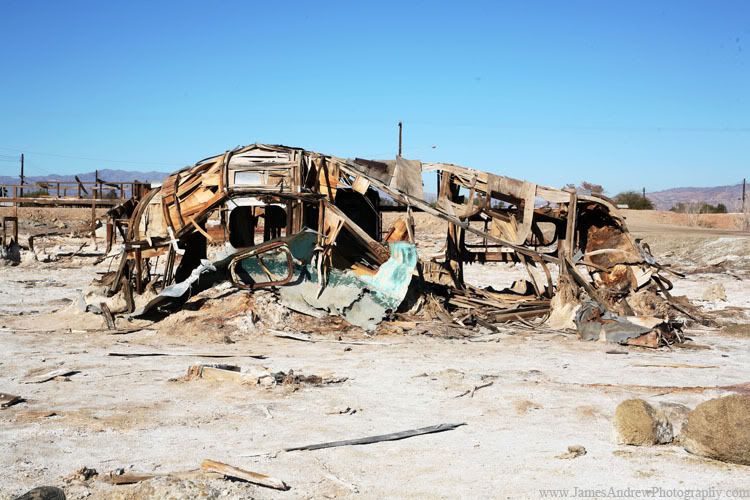 This is Bombay Beach. I have photographed this guy over the last few years .... and its slowly decaying back into the earth ...
Google bombay beach and you will find about 20 different photos of it. My favorite is one back in 2000 after some rains when it was still covered with metal ... i couldnt find it online ... though it is out there .... probably here ... www.kimstringfelllow.com
and now Ive got to leave on another photo adventure ... I am photographing a chunk of the santa ana river today ... .ill finish this later.