.... and back to photobucket I go for my image hosting. The Blogger hosting application is screwing with my images when I upload them today, far more trouble than its worth, kind of a bummer, bloggers way was a little bit faster and I had more control over the layout, maybe it will work better tomorrow ...
Anyways. These are some photos that I took at the Hellman Triangle a couple of weeks ago. Holy Roller and Neon Black and the Prisms played.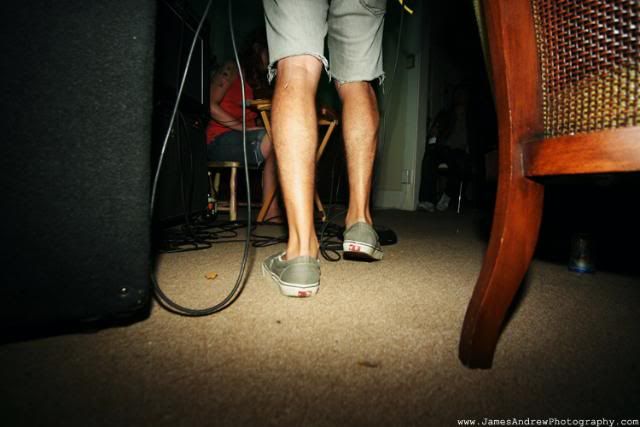 ... and this band though I forget the name.
Nina Strikes again as DJ.
This was really cool, someone brought this material and taped it to the ceiling, separating the band from everyone else.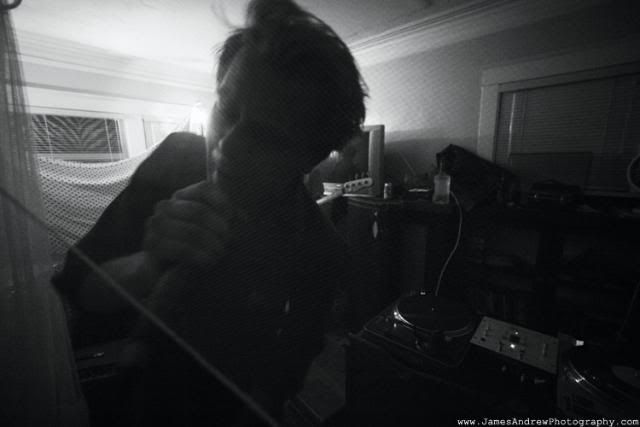 Holy Roller. Couldn't find a website to direct you to, so just make something up.
The second of new Long Beach bands formed from other bands I regularly see. John of Gestopa Khazi, Taylor of Dva Damas and Greg of Francis Harold and the holograms come together to create Voltron ... err ... I mean Holy Roller.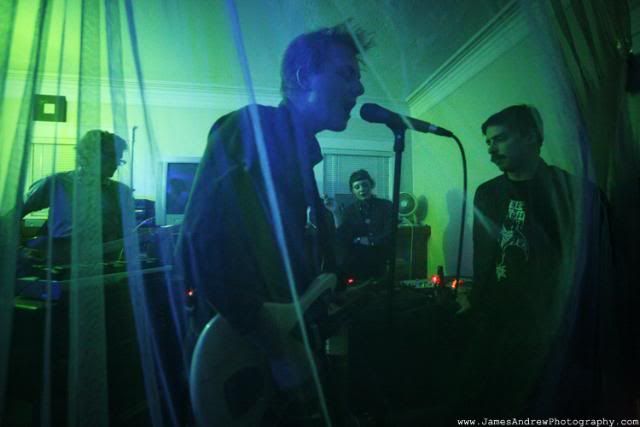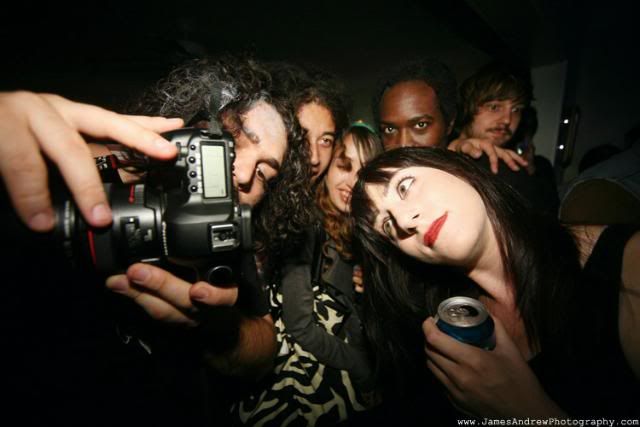 Fever Dragon. My arch Long Beach Photo Nemesis arrives. Apparently he has gone to the dark side and began doing video as well ...
http://www.facebook.com/?sk=messages&tid=1303254916587#!/video/video.php?v=10150253609965298
follow the link for a video that he did of Holy Roller.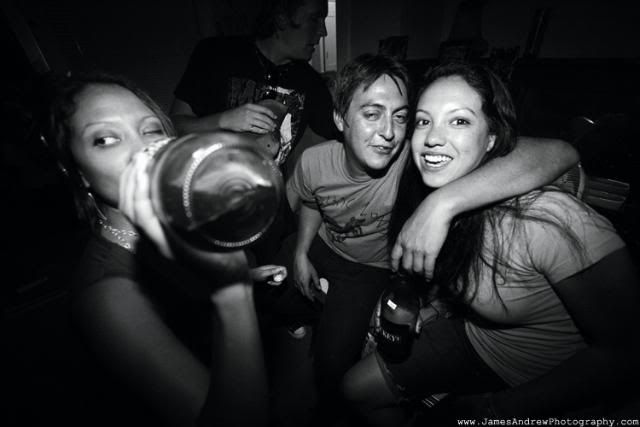 This has become one of my favorite images from the night.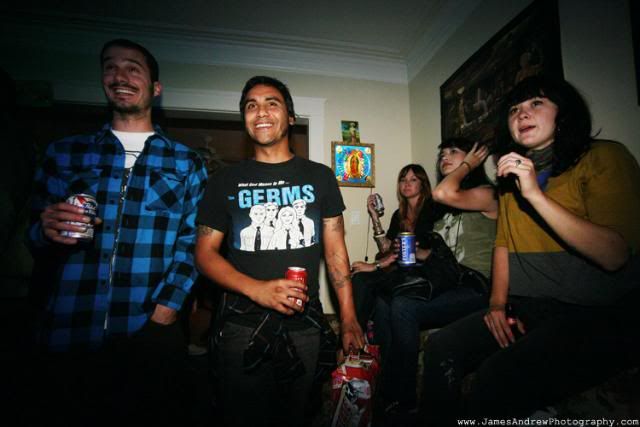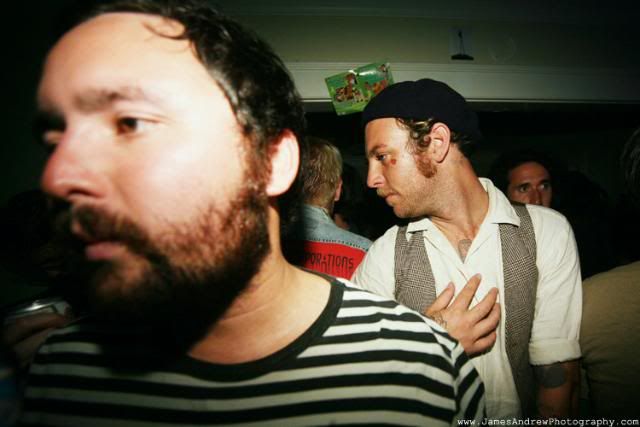 Neon Black and the Prisms.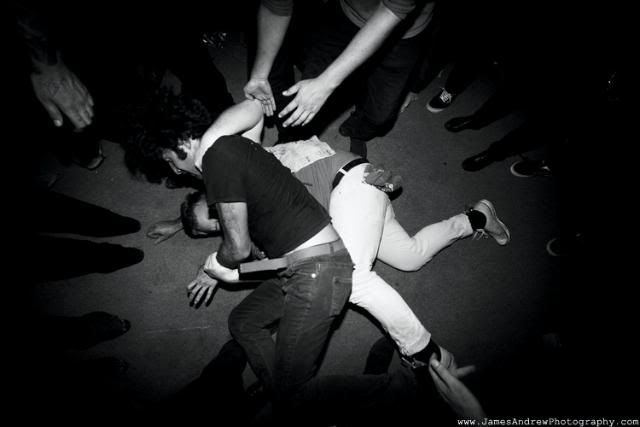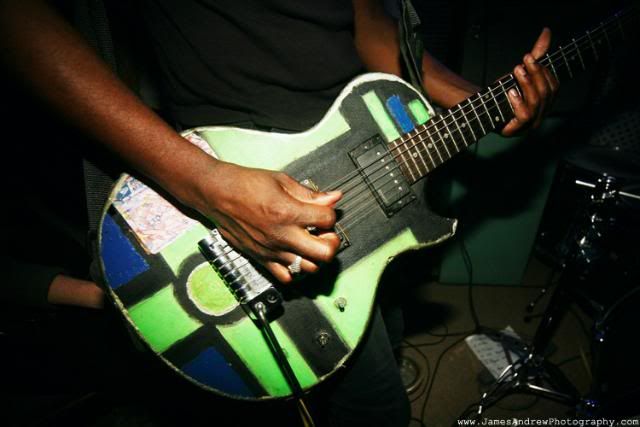 http://www.myspace.com/neonblackandtheprisms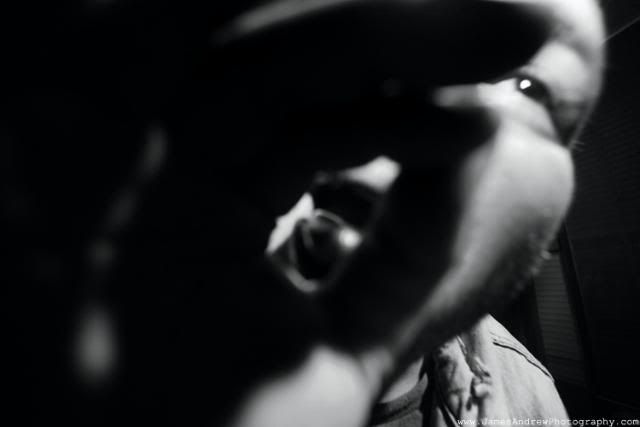 That image with the hand coming up to block my lens means that's the end.
Actually, it wasn't, but that was the end of most of it.