Havn't been around much lately, lets just blame work and school.
The Bad Pad called my name the other night, this night is also known as Friday, unless it was Saturday .. it could have been either. Anyways. I ended up in Long Beach at Orions, and after a couple of drinks we walked down to the Bad Pad a few blocks down on 7th. We walked in with a band called Vum playing.
singer/guitarist and a keyboard. They have kinda a spooky slow tempo thing going ... I know, not the best way to describe music ...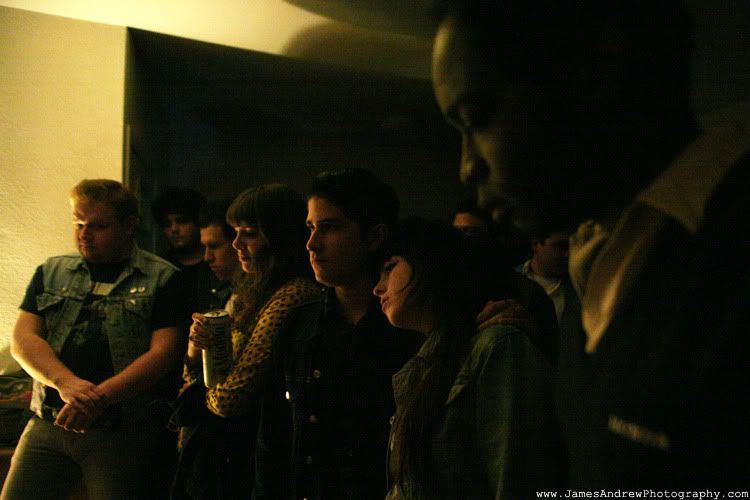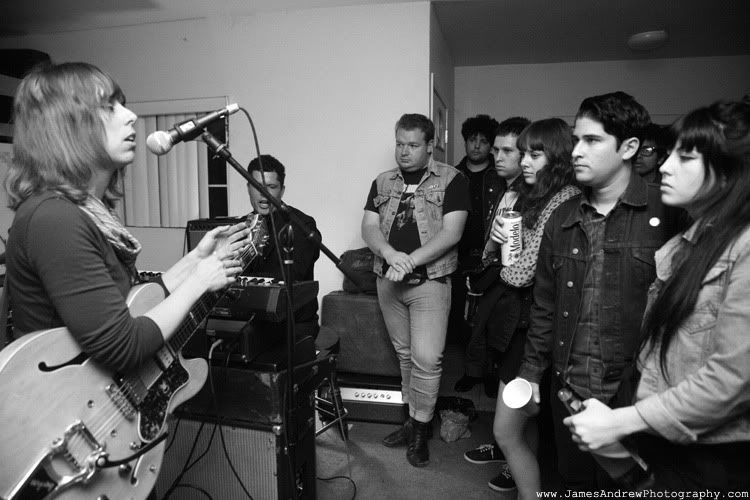 I got their album "strange attractor" on cd and have listened to it a couple of times .. I definitly dig.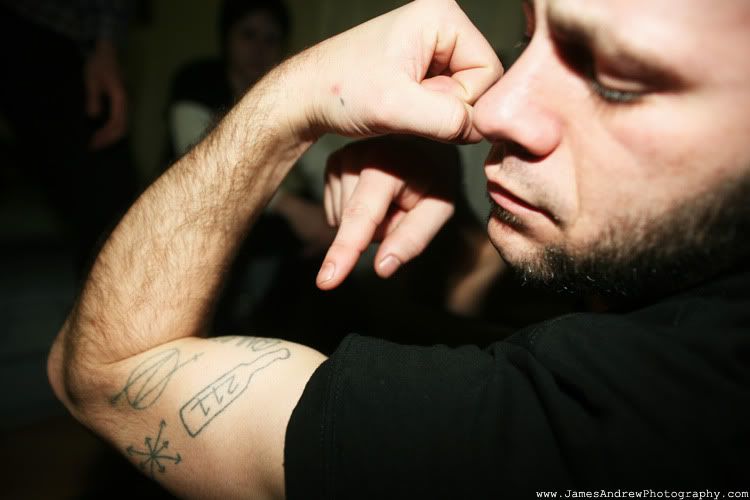 Steel Reserve much?
Gestapo Khazi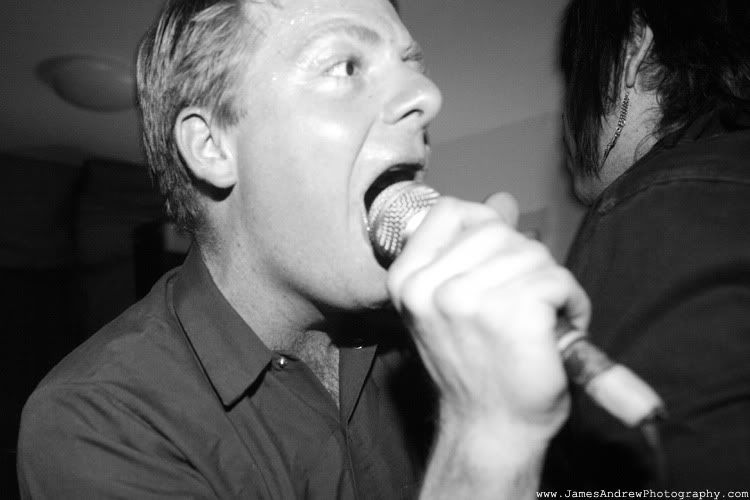 I think I have seen them more than Le Face now.
Halfway through their set, this guy barges out of his room going after another guy. "your not welcome here, get out" blah blah blah. I take a few photos and kinda get in the middle a little bit. I don't know either of them, I just don't like seeing stuff, and its not like the other guy was being offensive or anything.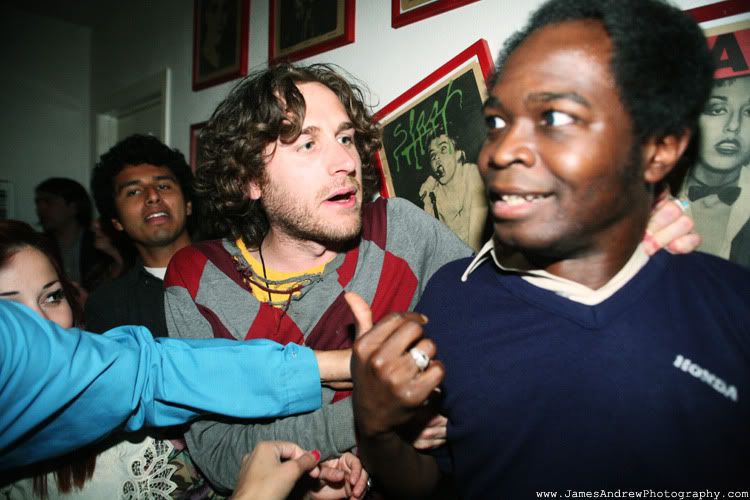 so that was the end of that, and gestapo kept playing.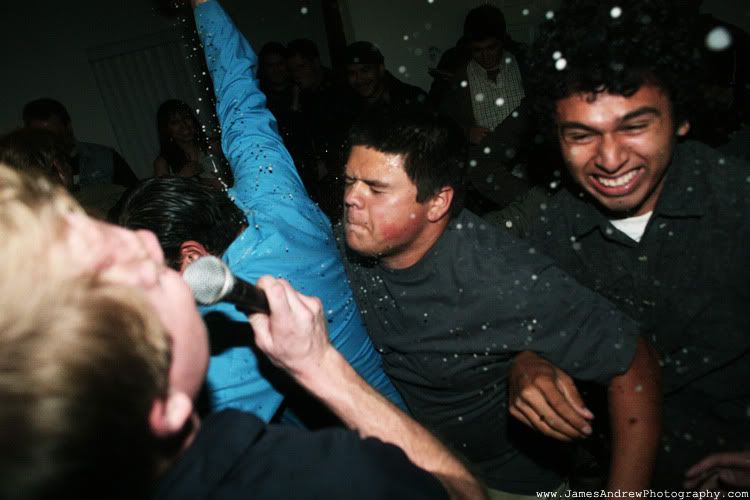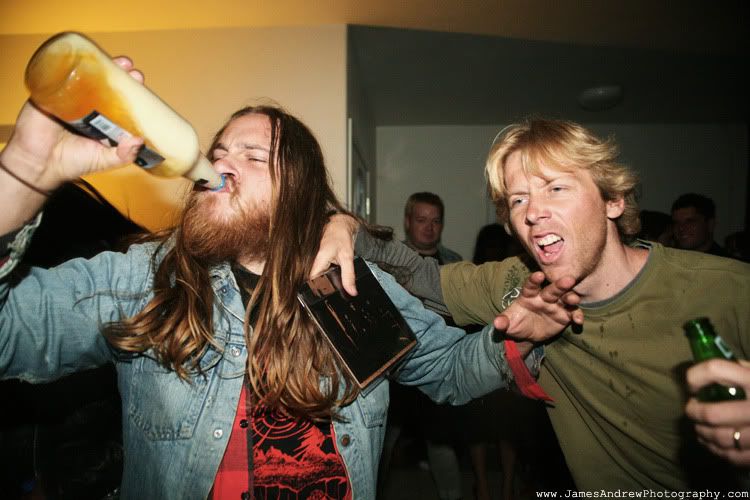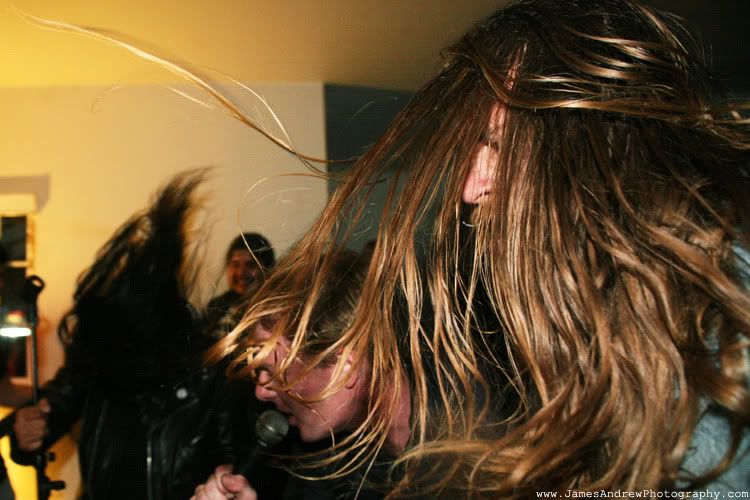 and then outta nowhere, the guys gf comes out of his room, bearing a god damned axe.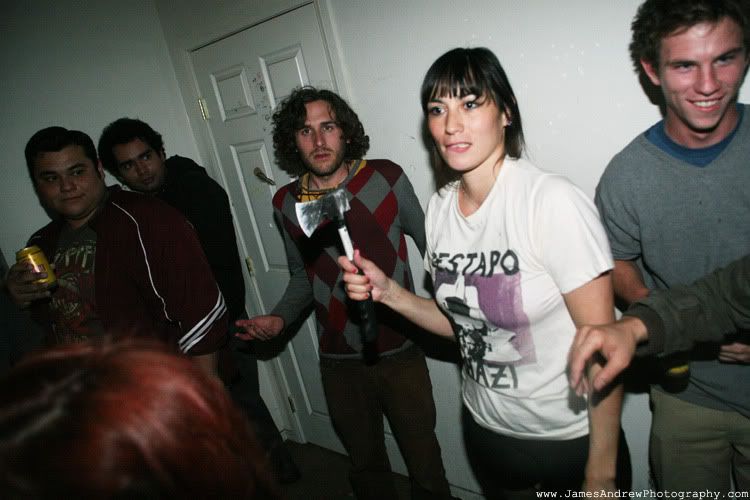 Ok, so its not a real axe, but it is a real hatchet! A little intimidating.
Being who I am, I take a few pictures, and kinda try to get her to put the axe away, she does put it away.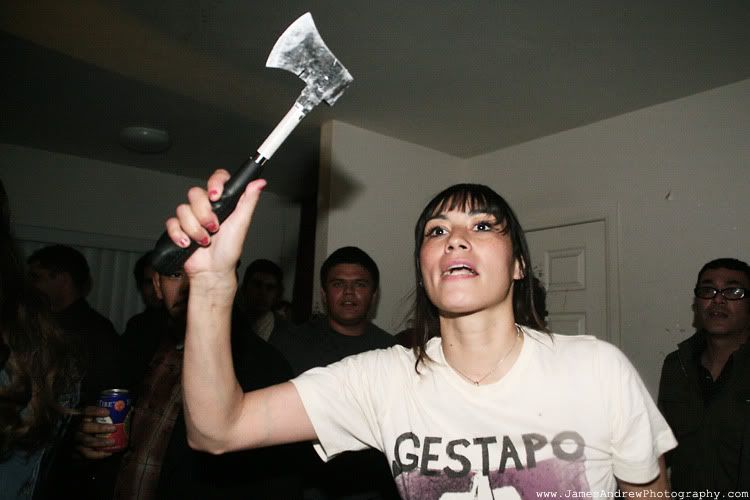 but first she swings it in my vicinity, I move ... and the axe goes into a wall. She wasn't REALLY trying to hit anyone with the axe ... its really just an intimidation device ... and worked, the other guy left. Ends up, she thought I was friends with the other guy. I wasn't friends with either of them, I had no idea who the hell either of them were.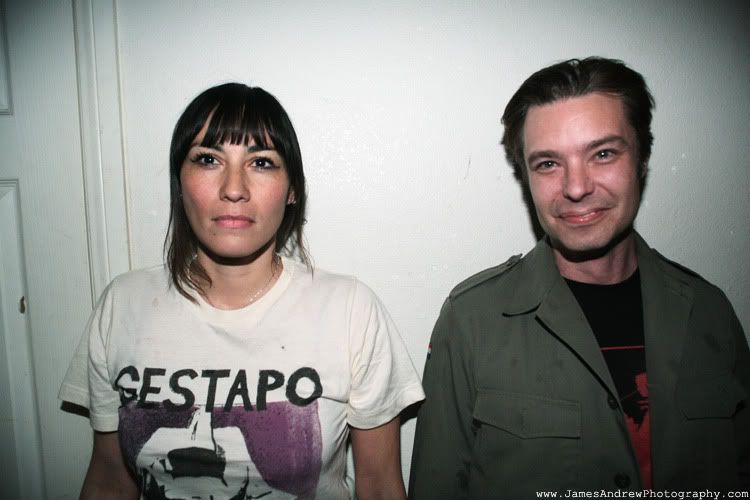 A couple of minutes after the axe incident. The rest of the evening was axe free.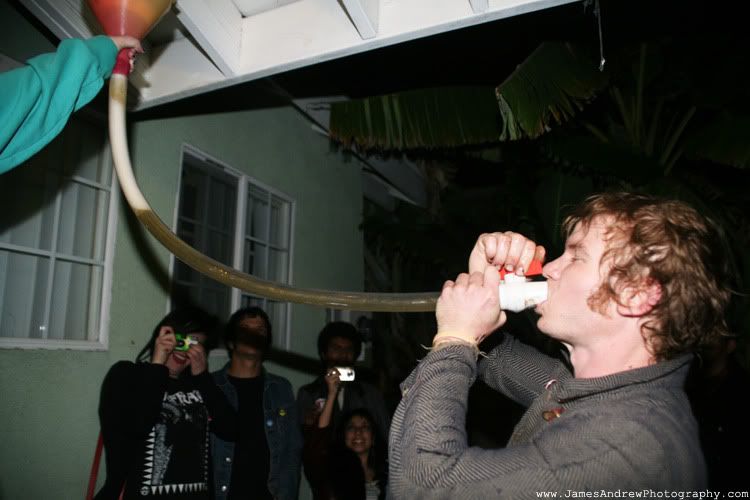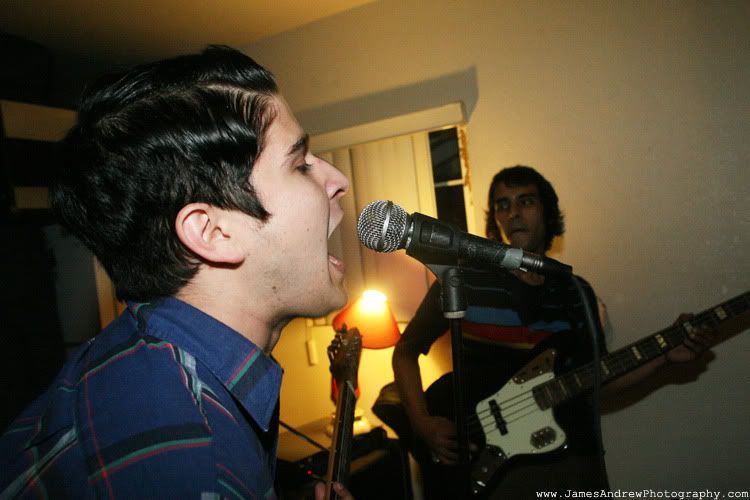 1 part Le Face, 2 parts gestapo Khazi = ?? I am not sure ... but this is their experiment of a band.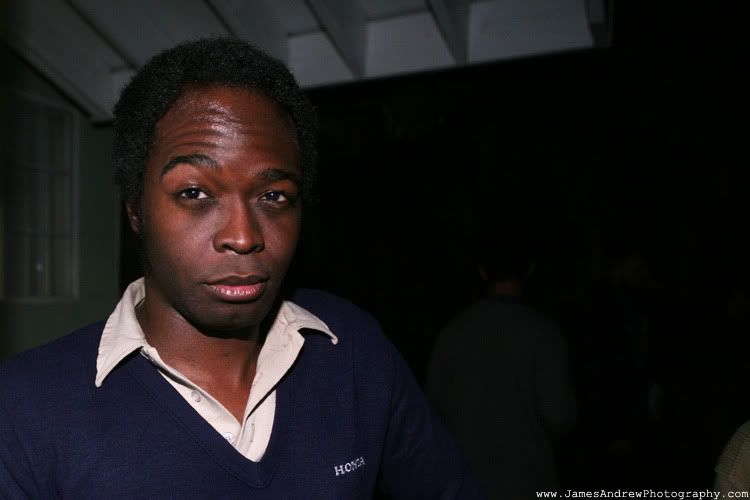 as it turns out, the other guy, lives there too. In the front house, and not the back. Random. He shared his bourbon.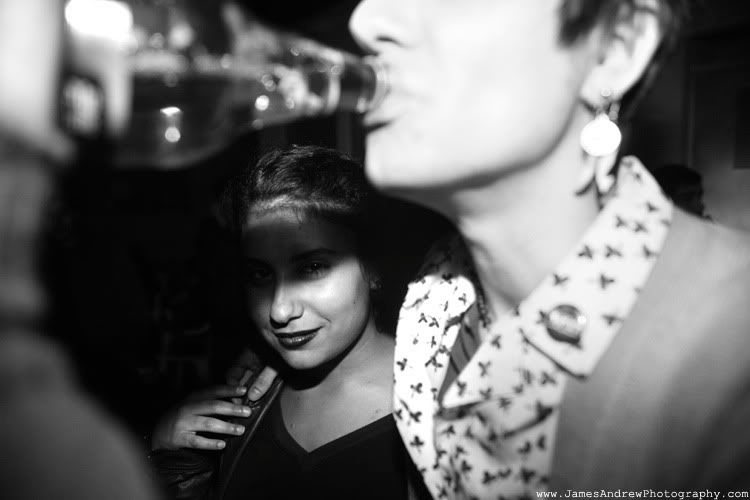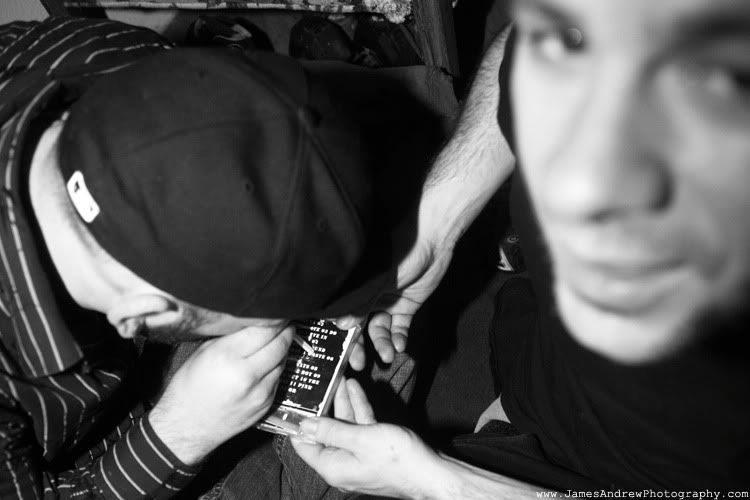 Thats were I'm going to end it. I went to bed on Orions couch shortly after, and these guys were probably up all night.