This show was an adventure for me, to start with I road my bike there from Costa Mesa (i'll leave out the part about taking the bus half way for dramatic purposes). Left my place at round 7, got up to Long Beach about 830 and road PCH to Anaheim, and the rest of the way to the warehouse which was on the otherside of the 710. Stopped to pick up a beverage along the way, and got to the show about 930. The venue is really really cool. Its a warehouse that is used for a variety of things, ranging from shows, to BDSM, to small raves and whatever the hell else they can rent the place out for. One of the better underground places that I have been too recently.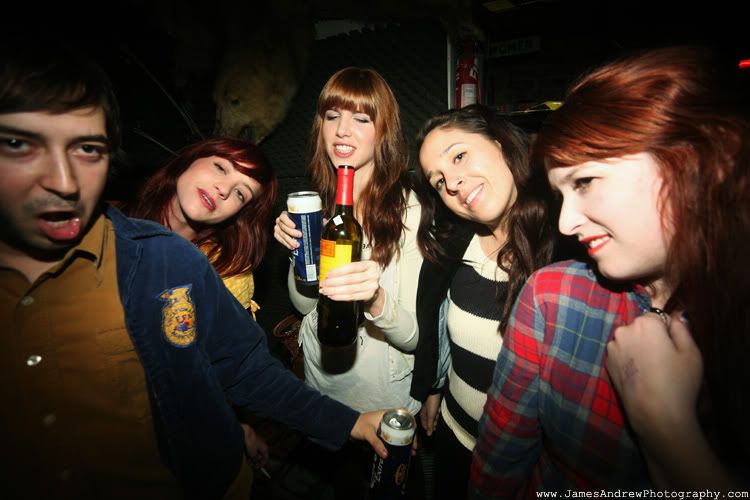 worst picture ever. Not really, but its bad enough to post.
I got there about 930 and I started talking to the door guy and a couple of the people that stayed theyve been doing shows there for about four years now, and being located in a great neigborhood, havn't gotten into too much trouble for it yet.
Audacity was the first band and played around 11, yeah, 11. Wait, lemmie check my files ... nope, it apears I have exagerated a little bit, they actually started playing at the stroke of midnight. The place was packed after 11, I am sure the fact that it was a donation only show helped things out a bit, but still, even if it was a required 5$ show, it would have been packed.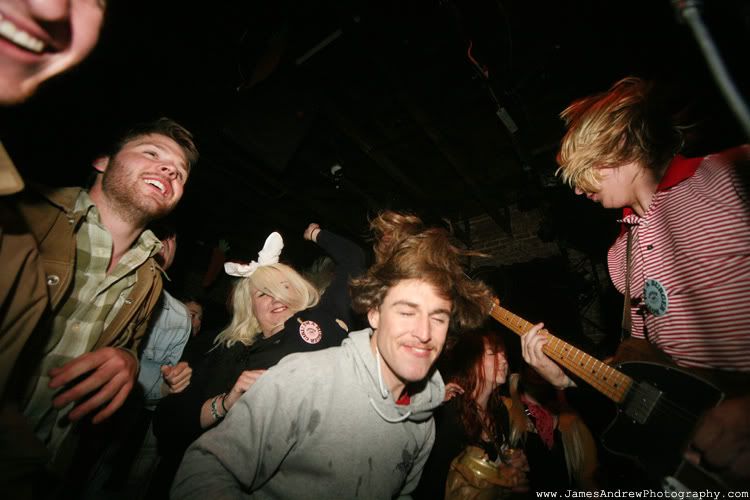 The decor in the place was amazing, from a polar bear on the wall (I am sure they didn't shoot it themselves) to an old Harley Davidson that was also on the way, to a human sized bird cage hanging from the ceiling (which came in handy during No Bunny.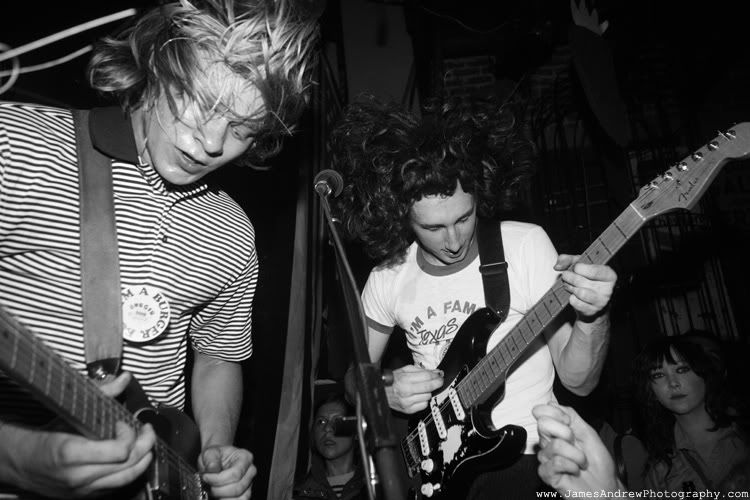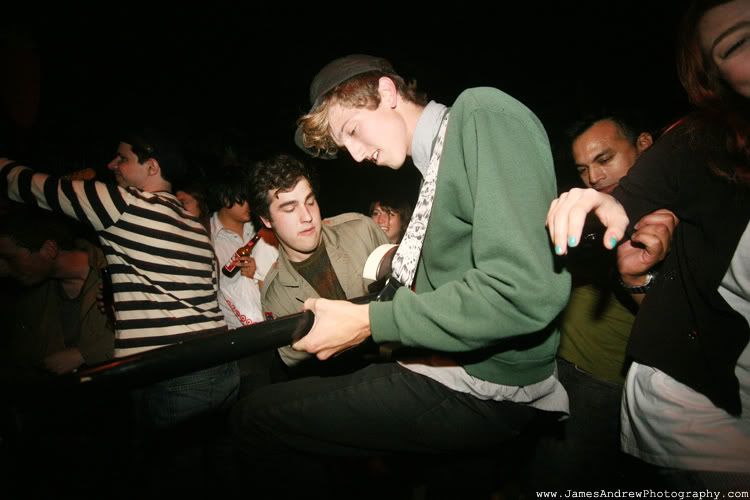 Audacity was rad. I don't really think that needs to be said at this point, but I may as well.
http://www.myspace.com/audacityca Ohhh Myspace ... my god you are slow. My god you are cluttered, my god everytime I click on something my window seems to close and reset itself ... oh and we wonder why we don't use you for anything but music and capitalist purposes .... seriously, is there anyone on myspace that actually uses it to communicate with their friends without trying to sell something?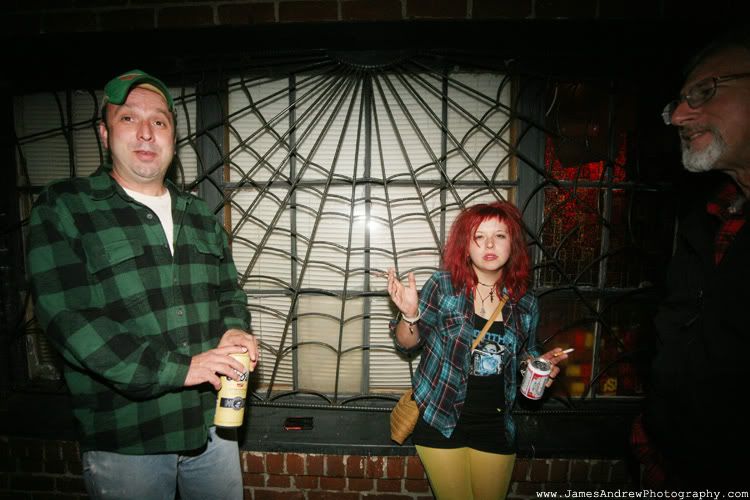 these people. total ambush.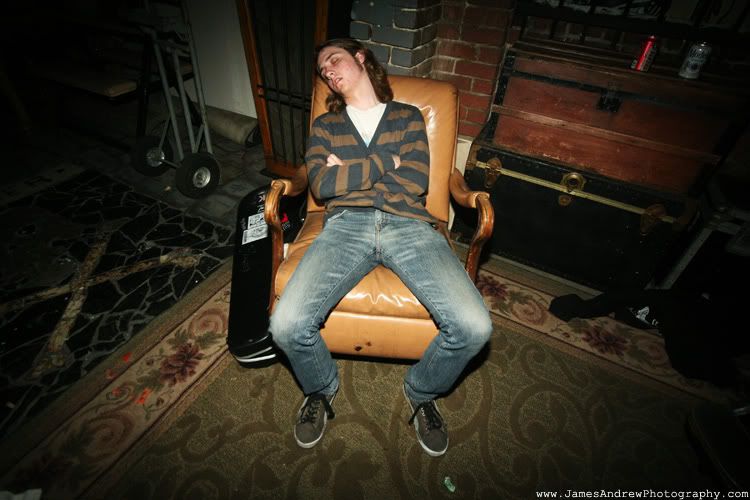 this guy. he had no chance.
Normally at this point I would post some photos of Toys That Kill, but I don't really have any. I took a few, but I didn't care for them ... so. Nope. Check them out anyways, because they were good. Myspace.com/toysthatkill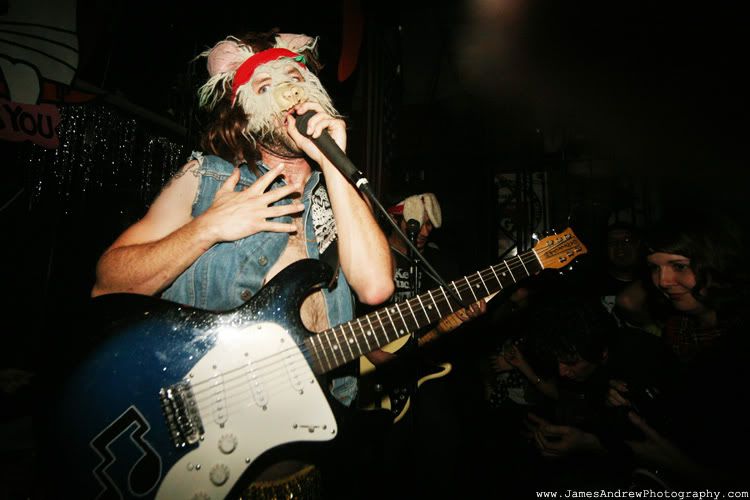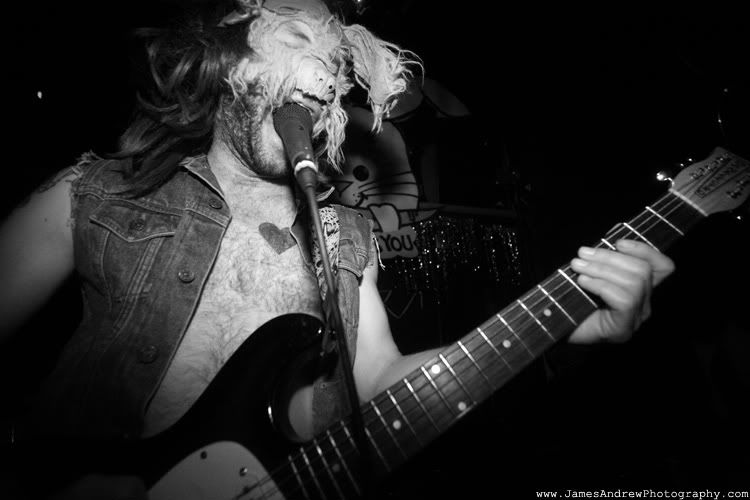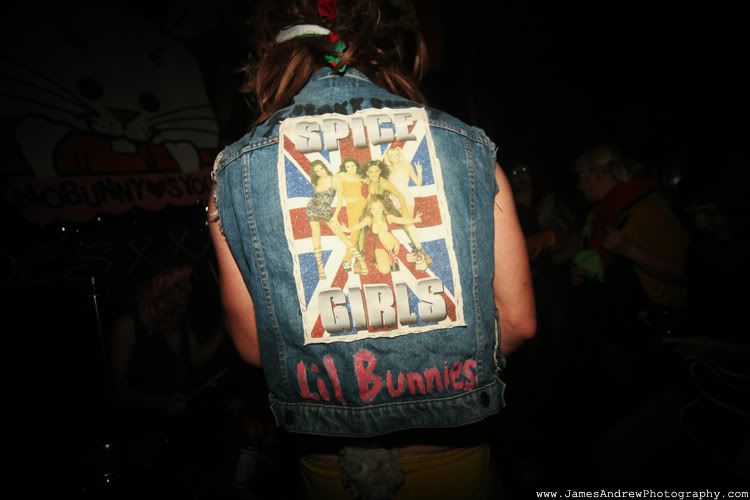 yeah.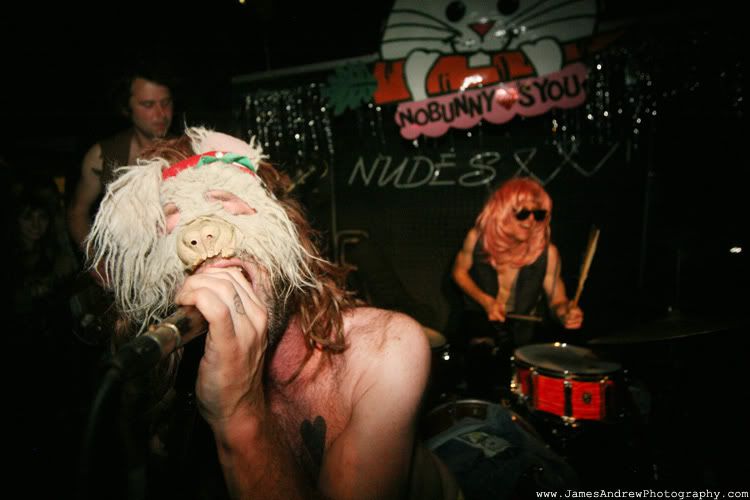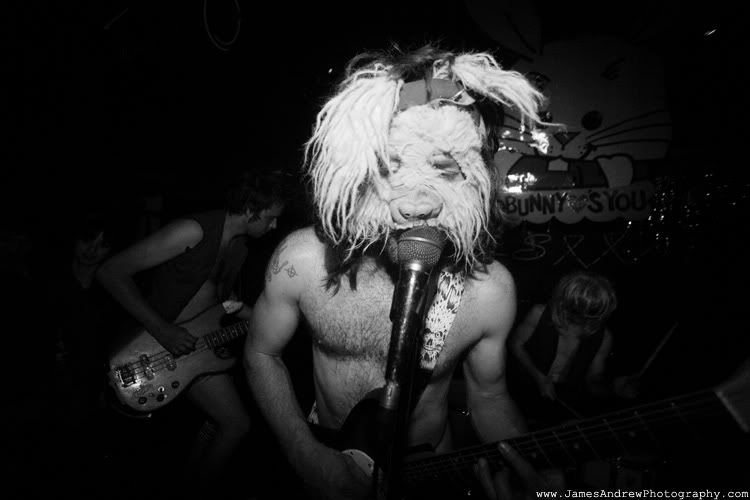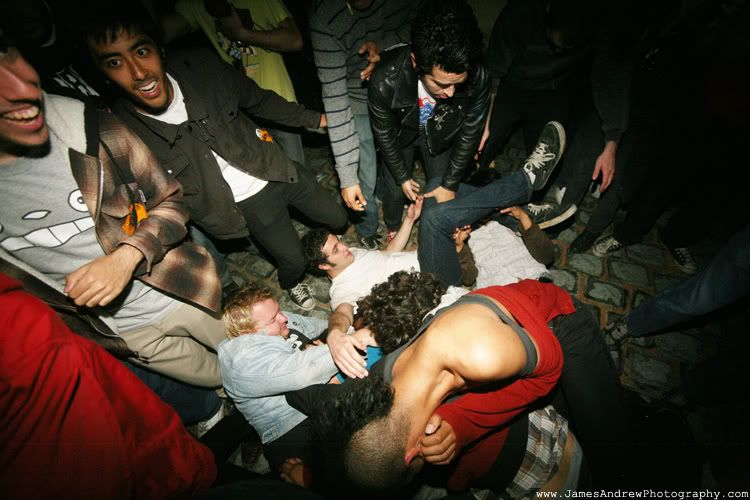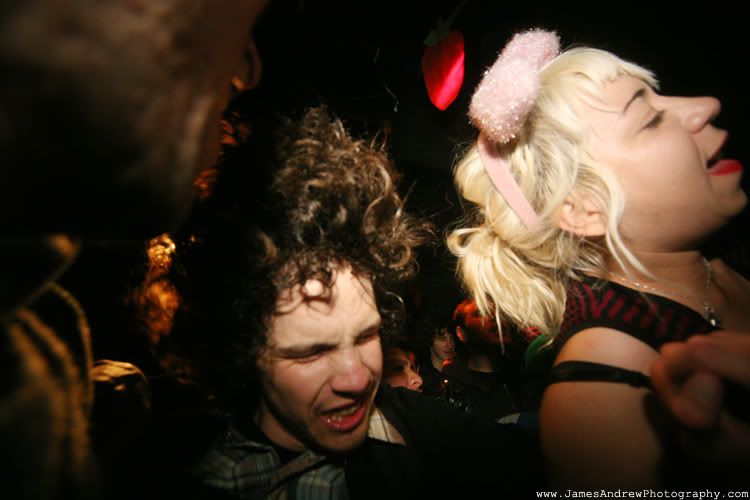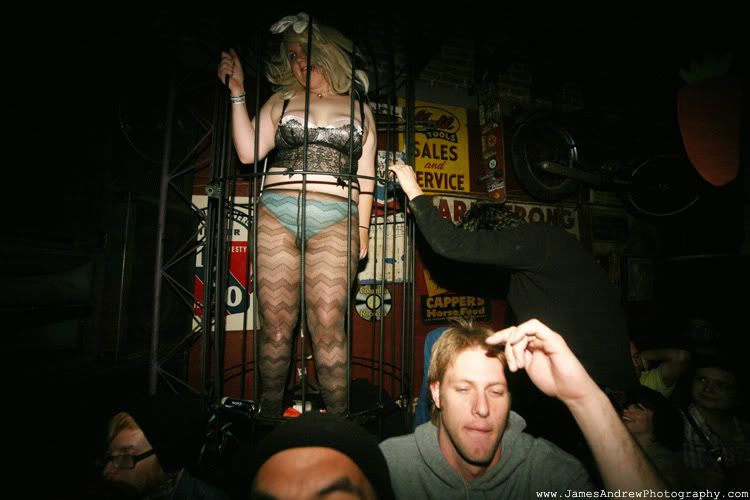 I wish I got a better picture of this action.
Did I mention the bar? They actually had a small bar in the back where you could purchase (after properly checking your ID of course) cheap tecates and shots of yeger and whiskey. Yesss. This was too much. I drank too much, and really havn't drank since.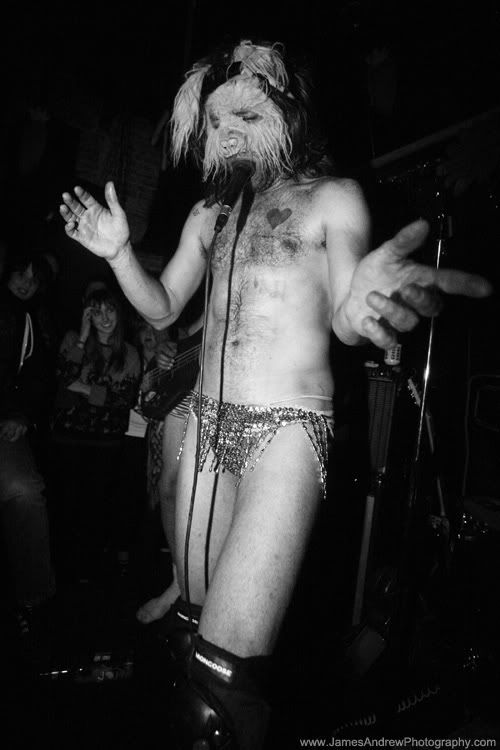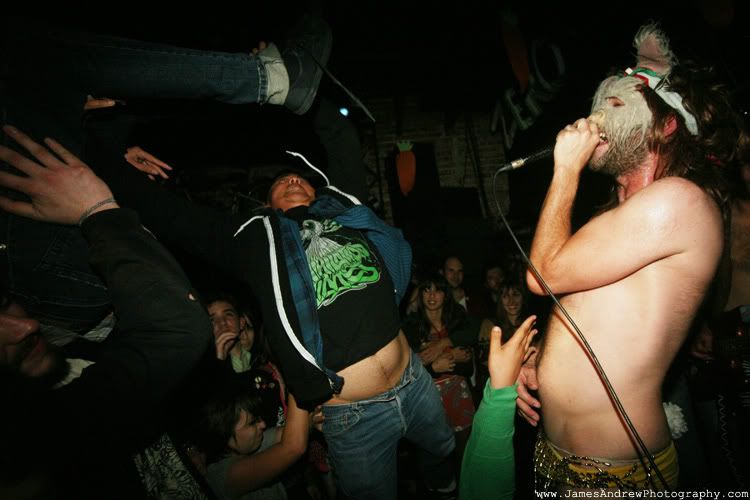 The show ended at almost 3 ... at which point it was time to ride my bike home. Its too bad home was a good 2 hour bike ride away. Luckily. Chris let me couch surf for the night at his place off 10th and ximeo. I gladly took him up on the offer and the next morning had a delisous chili cheeseburger from Tommys to chase that hangover away. It mostly succeeded.
Have a written 200 words yet? I hope so, cause I don't really feel like counting, and really don't feel like writing more. Enjoy :)