I decided recently that I am just going to suck it up and get a new website. I have been dealing with the limitations of a flash tempplate site for a little while now, and I will be moving onto something that is a little pricier, but I can pretty much edit everything ... I am looking forward to that, this probably won't launch for another few months, but its in the works .... for now, my current will have to do ...
so how about some pics from the no cancer benifit show?
this show took place in SilverLake at the Strange right off of Melrose, the flyers said be there at 11, so I figured 11:45 would be fine. Pretty damn early, but eff it. Ill be there, and I was there. Doors opened at about 12:30. Figures right? People imediatly began helping themselves to the complimentary alchohal, free Colt 45 for the whole day, talk about rocking the ghetta beer. I decided to wait till 2 for my first drink ...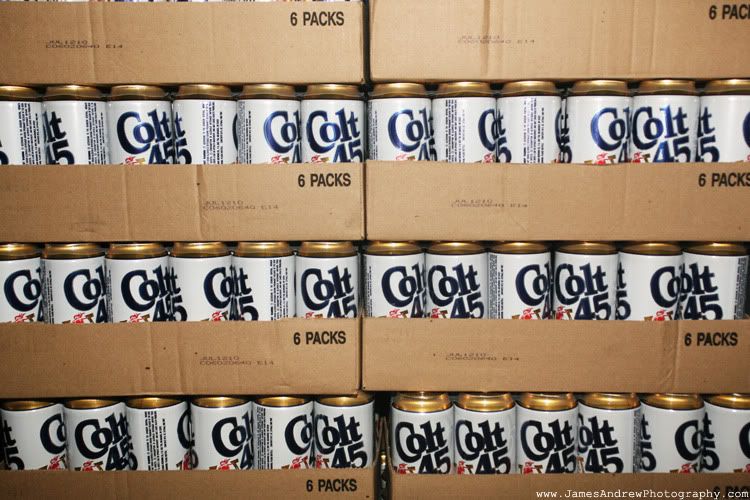 the lineup for the day was pretty awesome, just a few of the bands that I can remember right now where, Wounded Lion, Vivian Girls, Abe Vigoda, No Age, Best Coast, and Cowabunga babes from Austin.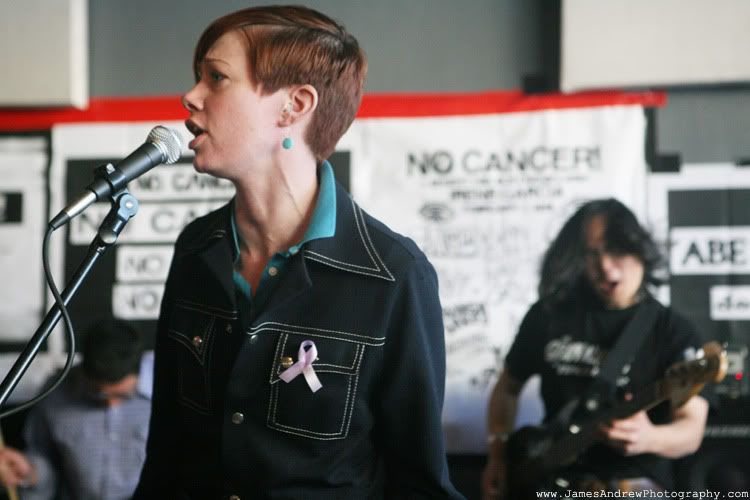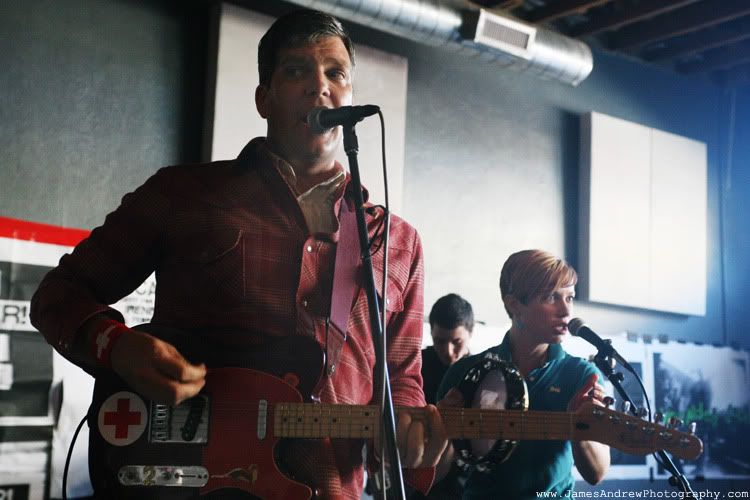 This was my second time seeing Wounded Lion, they are freeckin rad, so if you get the chance, do it. I spent a good amount of time talking with June from Wounded Lion, they seem like a good group of people and something to watch. www.myspace.com/wlion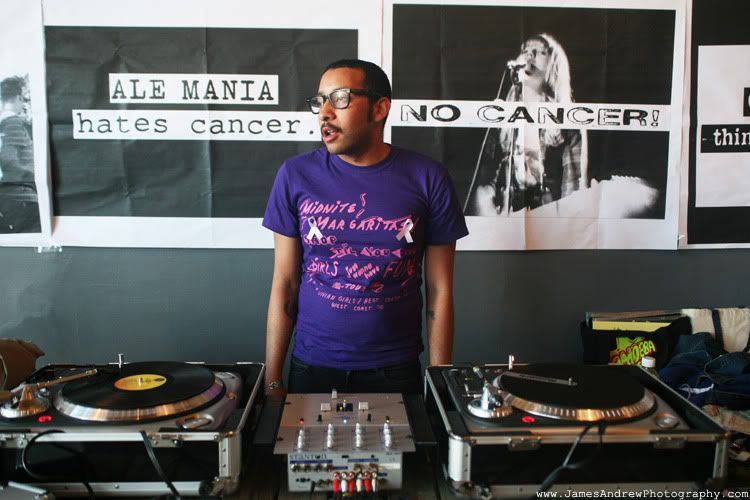 Also through out the day there where guest DJs spinning all sorts of indie, punk, electronica, and random bits of hip hop, this is a terrific (not really) pic of Blaque Chris doing his thing.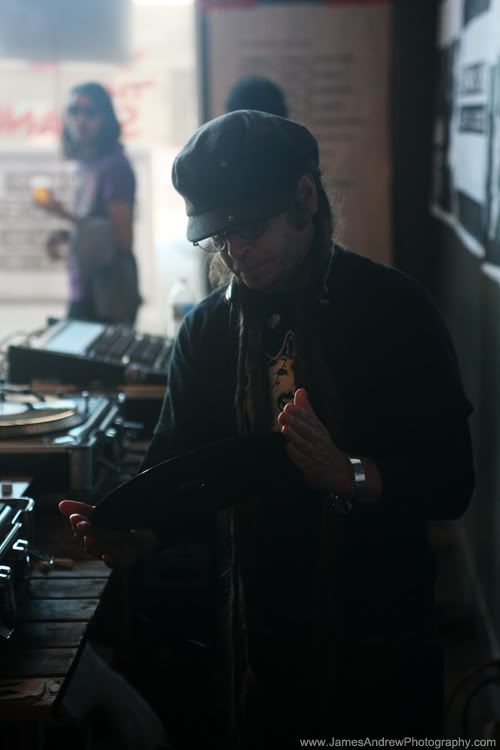 DJ Keith Morris, the former frontman of Black Flag, currrently still plays with the Circle Jerks (how many decades now?!), and also has done numerous side projects. He stays busy.
Kids ...
No Age Played around 530 and everyone kinda sorta went ape shit.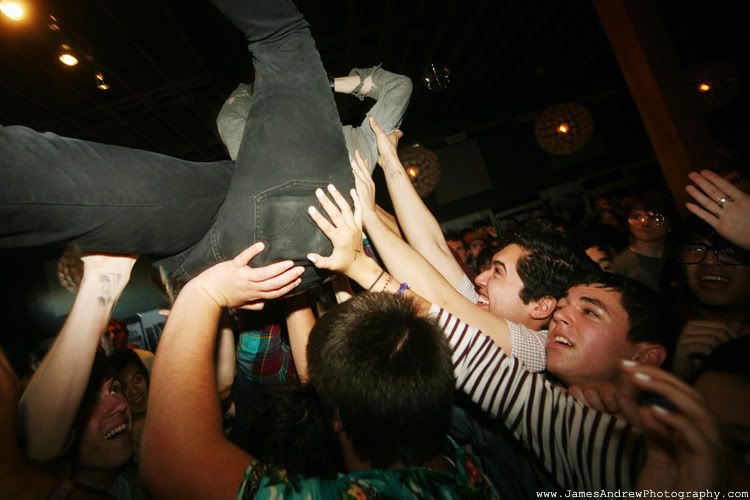 One offensive drunken guy, litterally got carried out by the audience, he readmitted himself through the back, and was promptly tossed out again ...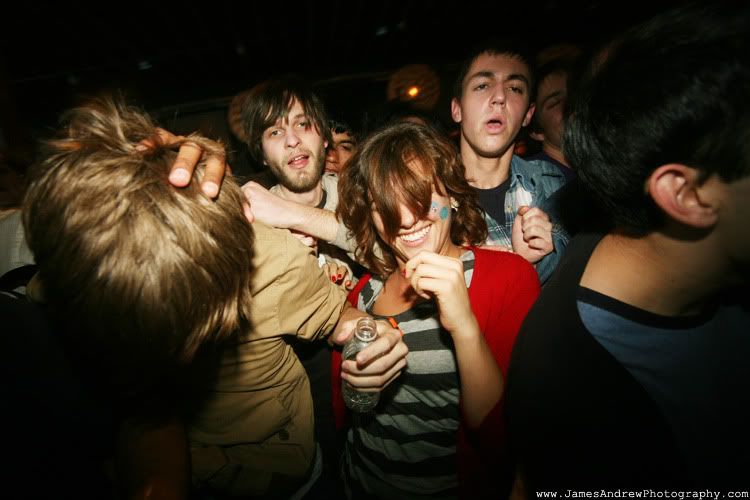 Other drunken people (ahem, hawwain shirt guy) were more on the friendly drunk side, and just kinda flopped around a bit.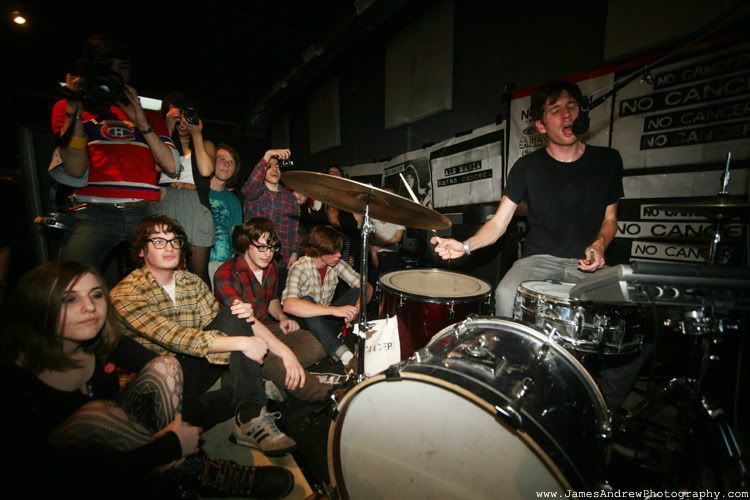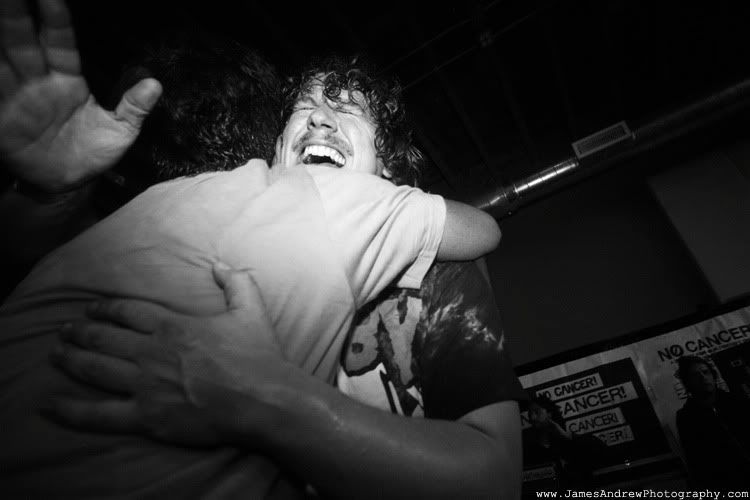 No Age was super apreciative twoards the extremly receptive crowd, it was really fun, and I had NO CHOICE but to shoot from on the stage, a good 10ish people ended up perched on the stage for the set.
Best Coast played a little later, shes been getting a fair bit of press lately, and I can see why .... fuzzy, catchy, poppy and all that jazz ....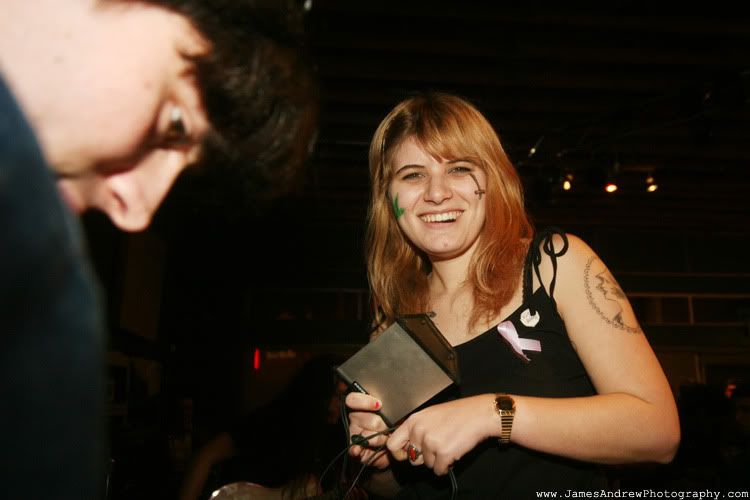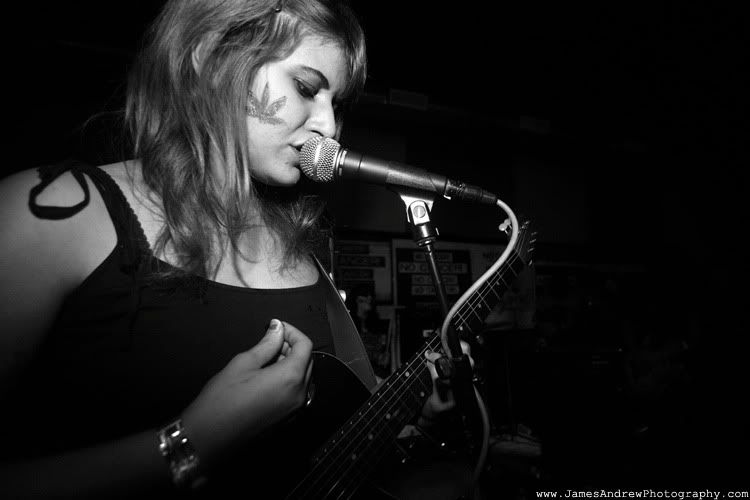 www.myspace.com/bestycoasty
Vivian Girls from NYC finished off the night.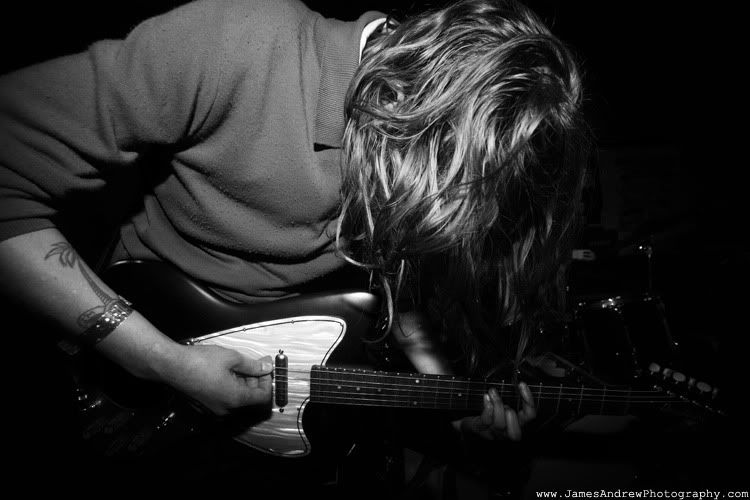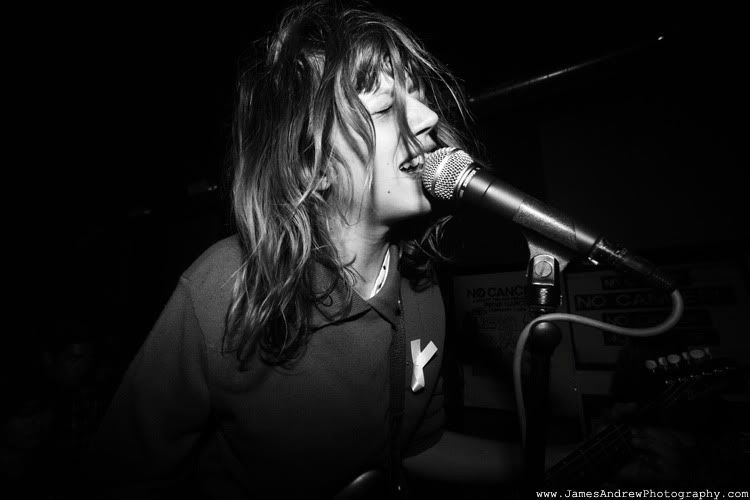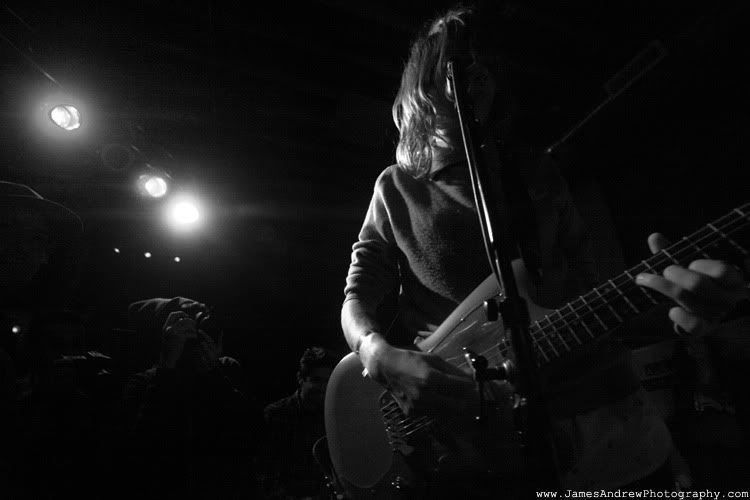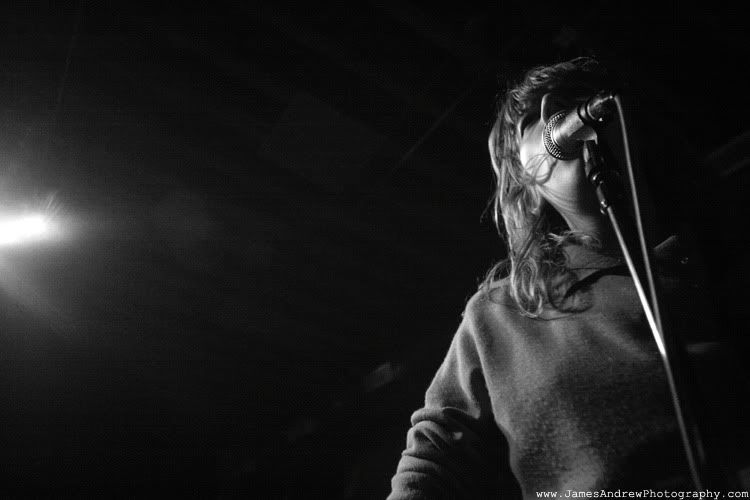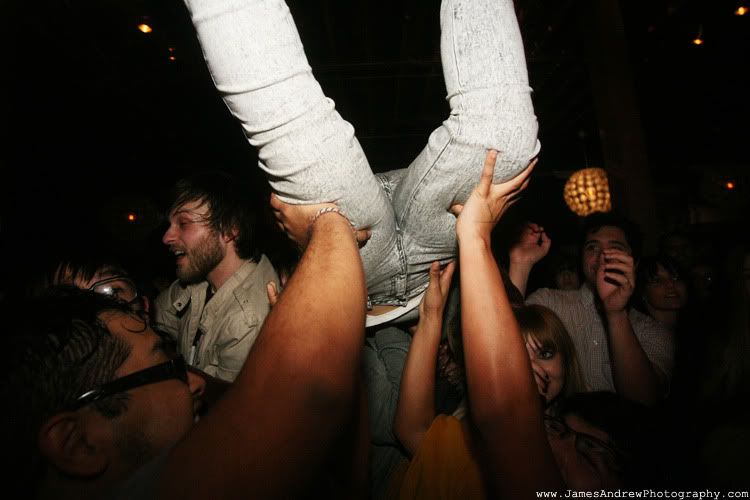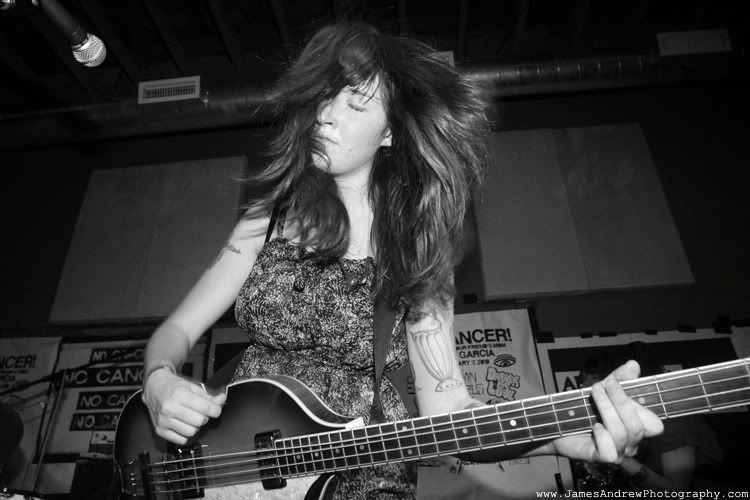 So good. Go see them if you get the chance. www.myspace.com/viviangirlsnyc
This was all over and done with about 8. Time to go to something else! The event was really sucessful, totally selling out in presale, it was really fun, all the bands where great, and there where almost no problems, at least from my perspective.
Tada!
and one more for the road.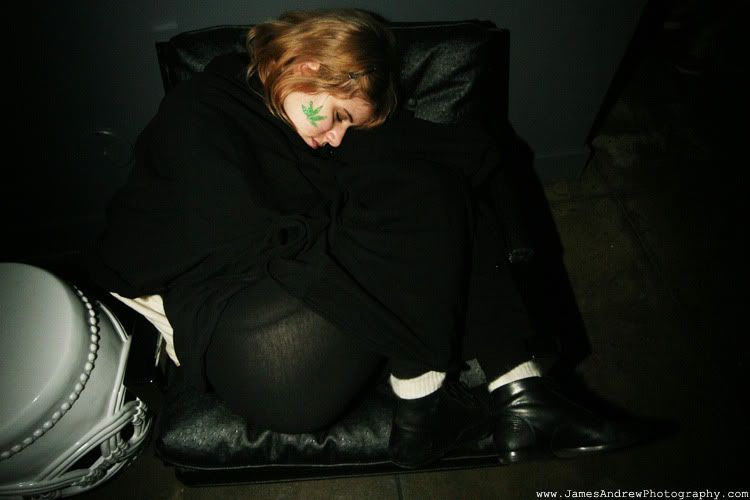 the day was long, and the beer was cold and cheap.