I have this thing where I really don't photograph bar shows, I just tend not to, and I almost never do it on purpose ... well ... I broke my rule with this one ...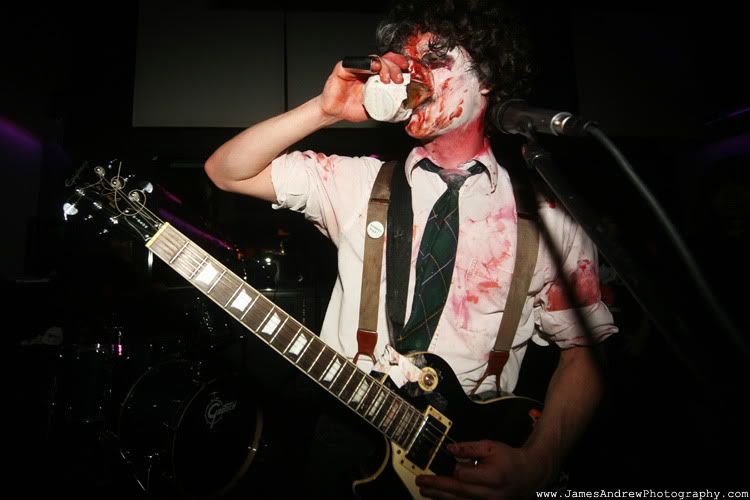 Brother Cecil AKA DJ Oldboy AKA Death Hym Number 9 ...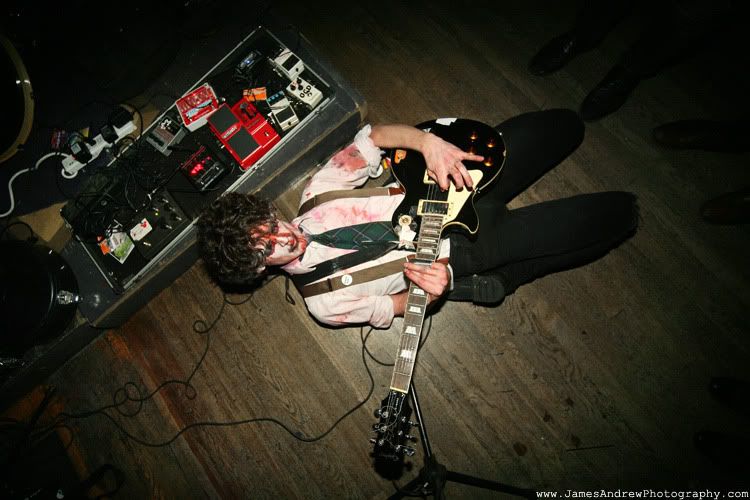 Brother Cecil hails from Jackson Mississippi and died probably of liver cancer probably sometime in the 20s. Luckily, unlike most dead things 90 years old, he doesn't smell too awful, still enjoys bourbon, and makes some really good noises with his geetar and other instruments of destruction. Playing covers from his home era with the enthusiasm of a modern day rock n rolla, he thrashes about, but doesn't lose any limbs. Lucky zombie. Everyone left alive.
Ive known a couple of the guys from this band for sometime now, but this was only the second time seeing them! The first time was at that one lil bar on 17th and placentia, across from Detrion ... whats his face from that one band used to own it ... anyways, that was fun, and so was this. There where a decent amount of people in the bar itself, and a good amount gathered around seeing what these oddities where up to.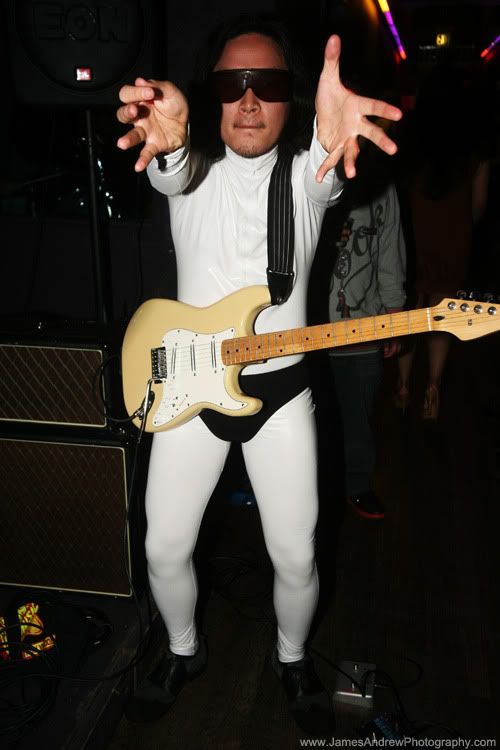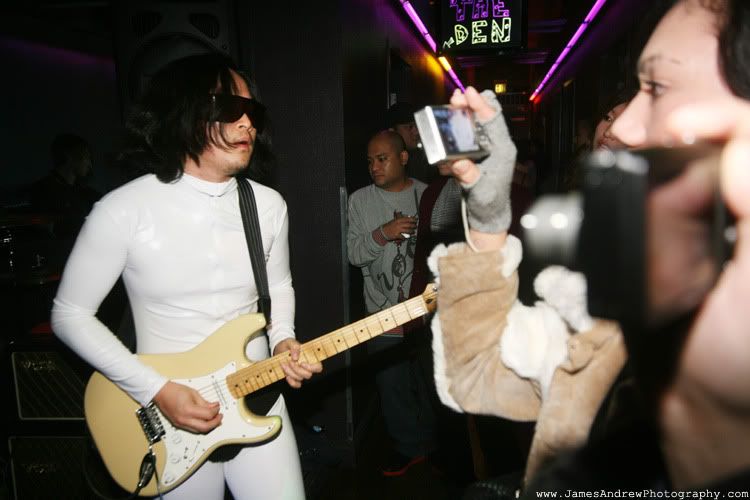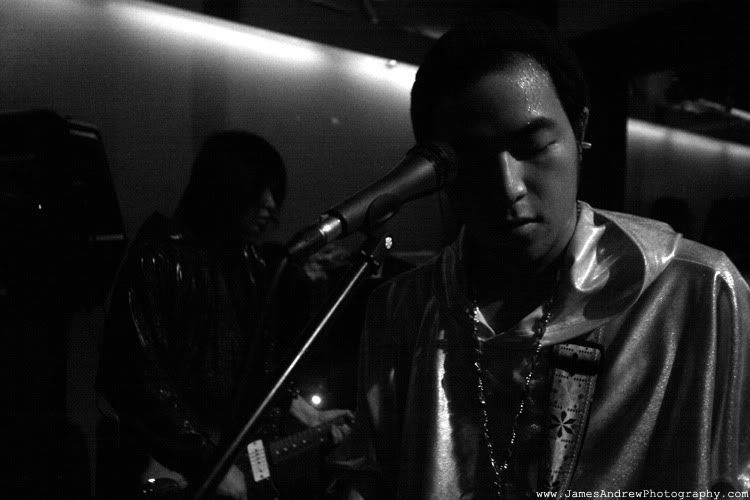 Cosmodelian are exactly what they look like. Strange funky rythmic noises coming from body suit wearing (mostly) Japanese guys ... its good. take my word for it. A welcome relief from the garagey surf bands that dominate the area.
So thats that. being a bar, most people where more concerned with drinking than music, but hell, it was free, and I happened to have my camera ... so there I was. Veddy good music for an evening in Santa Ana ....