I went to the pocahaunted show at the smell a week agggggggggggggggggo.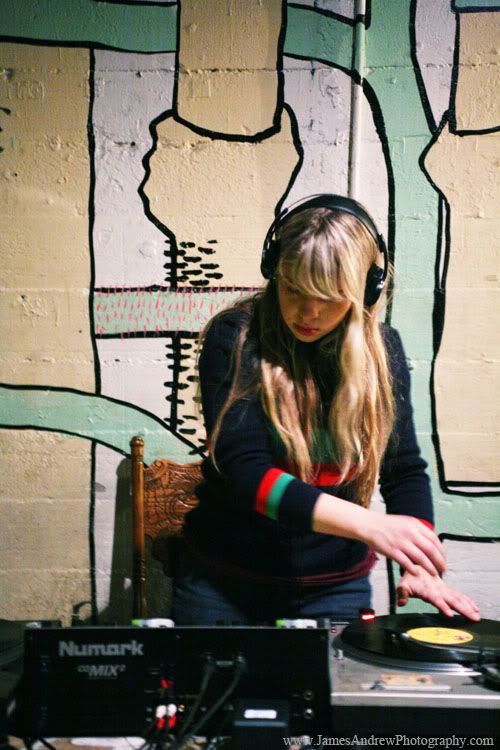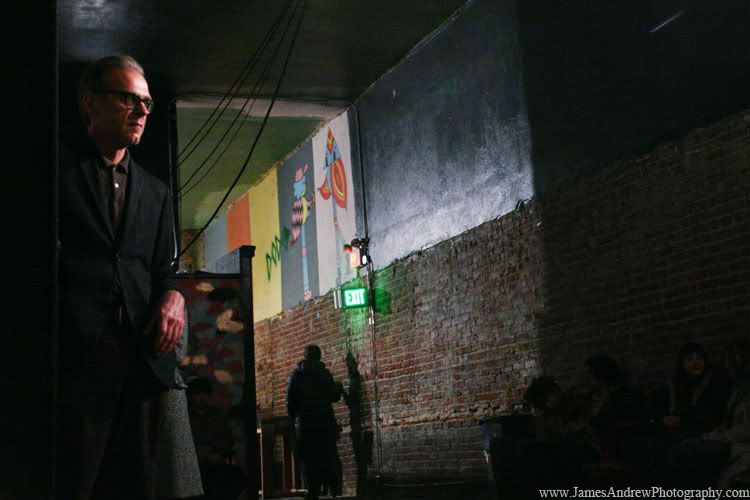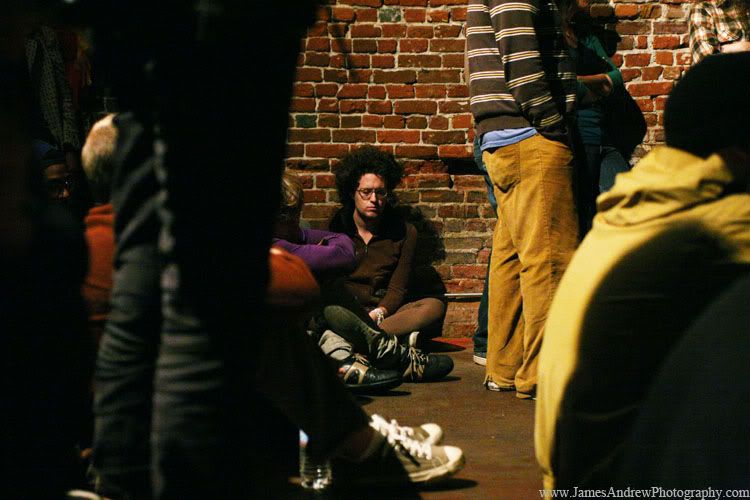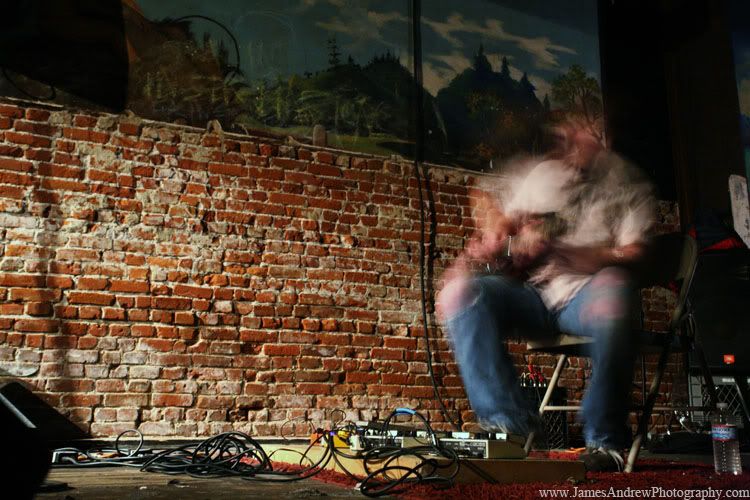 I really wasn't sure what kind of show this was to be. I got there in time to see the tail end of the guy before this guy, I was sort of confused. I am not super acustomed to sitting on the floor type shows, but once I shut my mind off and just listened to what this guy was actually doing, it was really cool. Taking a crazy guess here, but most of the openers where much more, the sit down and just listen type of stimulation. I don't remember who this was, but he was talented. So if anyone knows who this guy is, let me know or him know that hes got a photograph up here.
Pocahaunted is a much more visual act with all sorts of insanity going on with smooth kinda trancey strange sounds ... maybe I should stop trying to describe the sounds that I am hearing and just show some more photographs.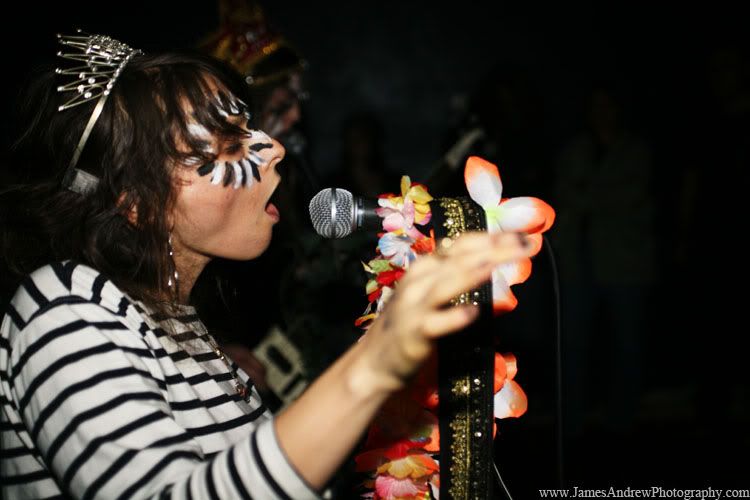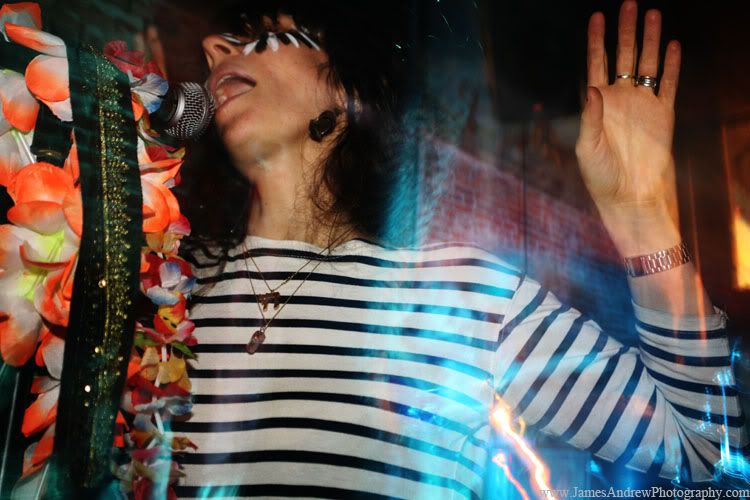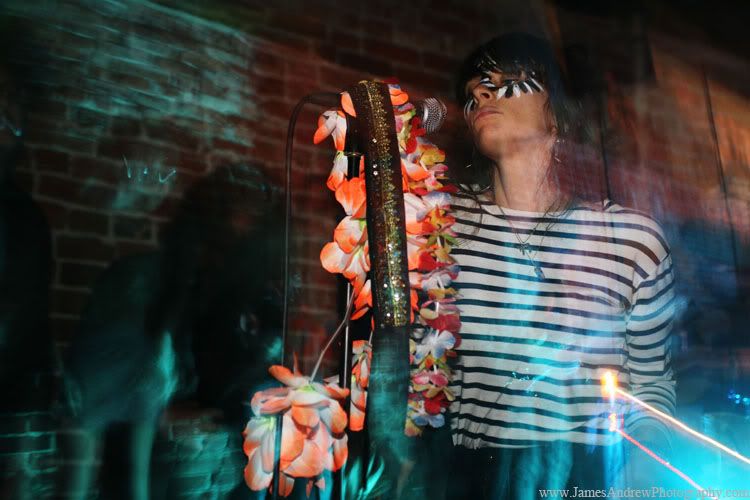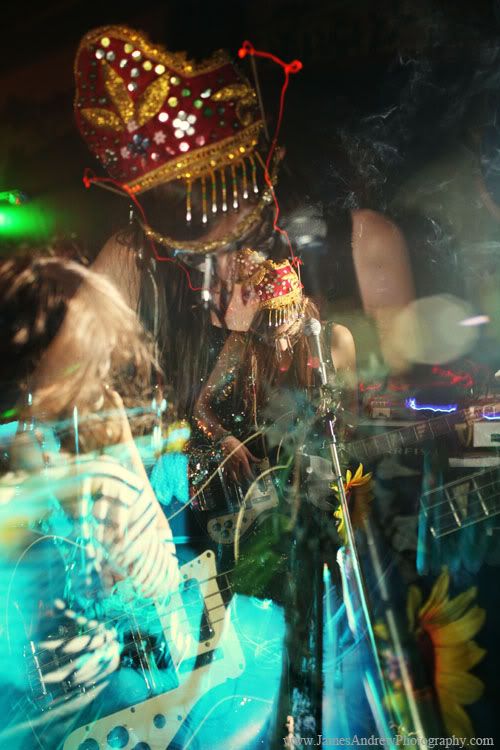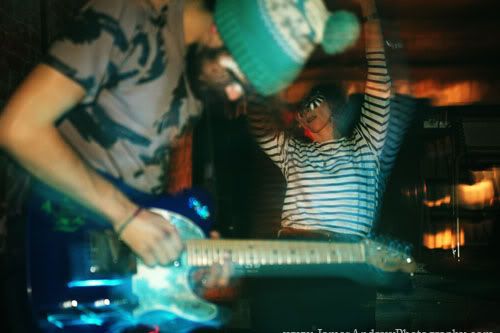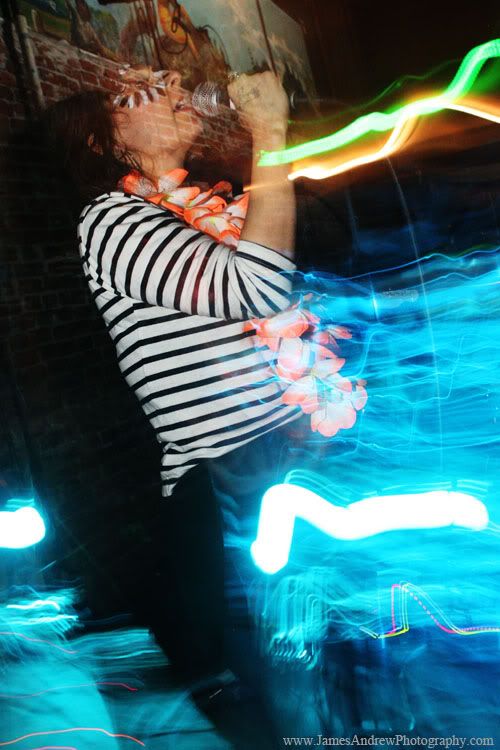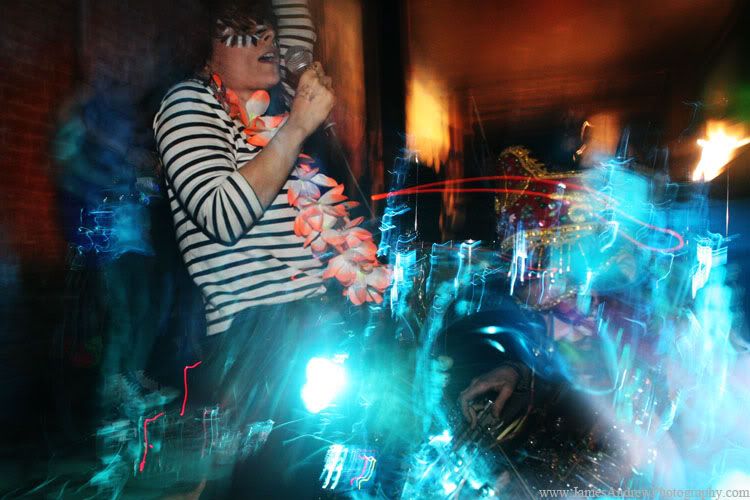 http://www.myspace.com/pocahaunted
Photographinig them was a challange. I was going to shoot ambeint, but they turned out all the house lights minus the couple of blue gelled lights that they had brought with them. Ok, I guess I am going with the flash. Straight on camera in your face flash doesn't work with everyone, and this wasn't for them. After a couple of shots like that, I switched to dragging the shutter, taking advantage of their blue light. I also did some multiple exposures mixed with dragging the shutter. Photographing this way gives you much more of a feel for what to expect from them musically. Some of the images are a bit difficult to pull apart, you really have to look at them to see what is it that is going on, much like the music from this night, you really had to listen.
this is the first LARGE post I have posted ...