So again with the lagging. This whole week has been crazy, Ive been going out every night for the last two weeks, and its not stopping! The Burlesque show last week was great, but I have barely touched those pics! So today its going to the Le Face, Dva Dammas and Woah Hunx show from Whittier a couple of weeks back.
The show was in downtown Whittier, not a location that there are normally good shows, but maybe there are and I am just ignorant to them ... in either case, this show was in a dance studio that was rented out for the evening, mirrored walls and all.
This was the 2nd band ... I feel bad for forgetting their names ... it happens. I need to bring a pen and notepad with me.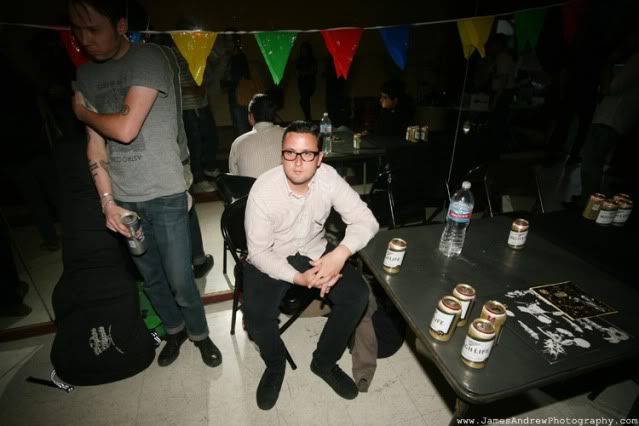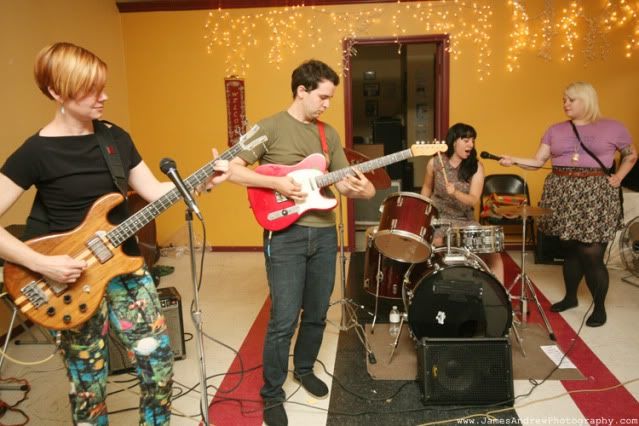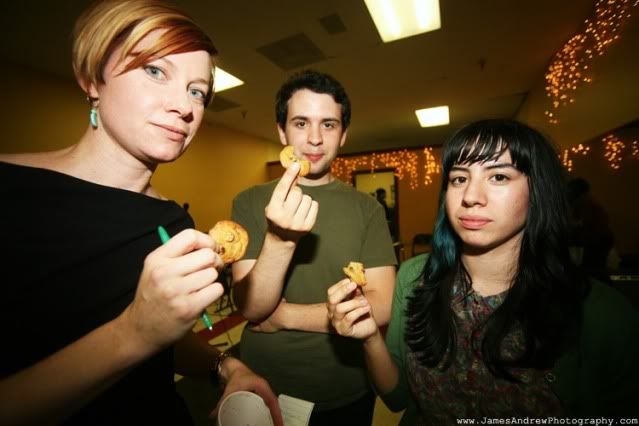 They made cookies! How cool is that?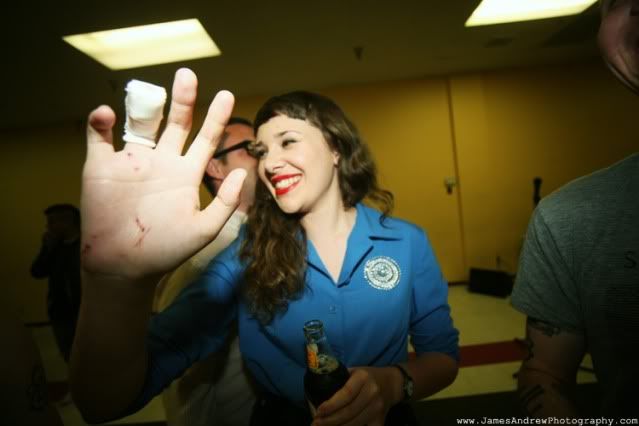 Nina almost chopped off a finger ...
Dva Dammas. Go see them. Seriously.
http://www.myspace.com/ddvaddamas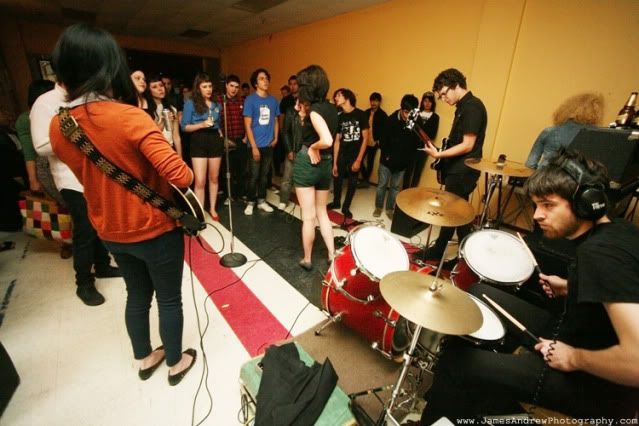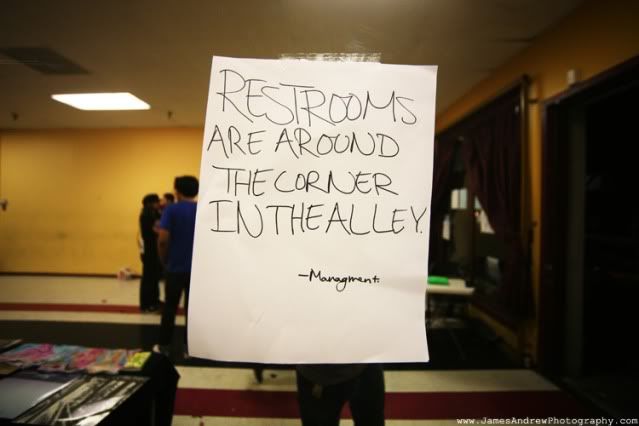 Le face played after Dva ... and I actually just set my camera down and watched. Le Face is great, but sometimes you really just want to watch, and its something I don't do too often, so tonight I did.
http://www.myspace.com/leface
posed mercy game. Ahhh 4th grade I miss you ...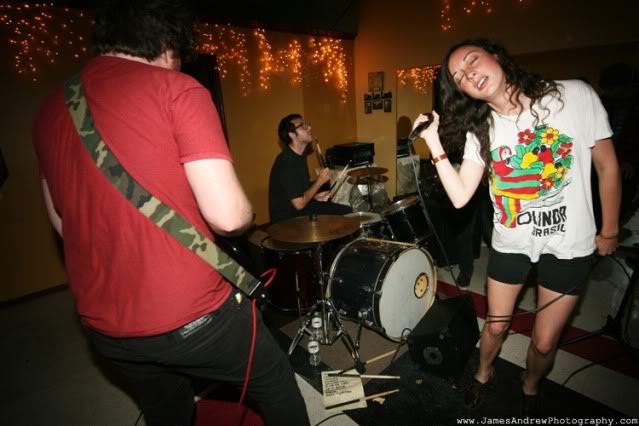 Woah Hunx.
http://www.myspace.com/woahhunx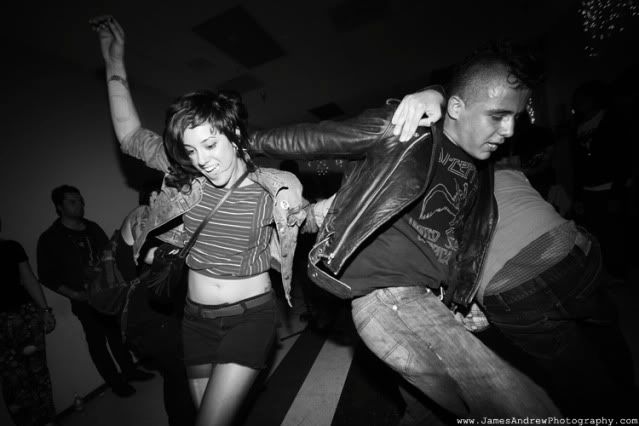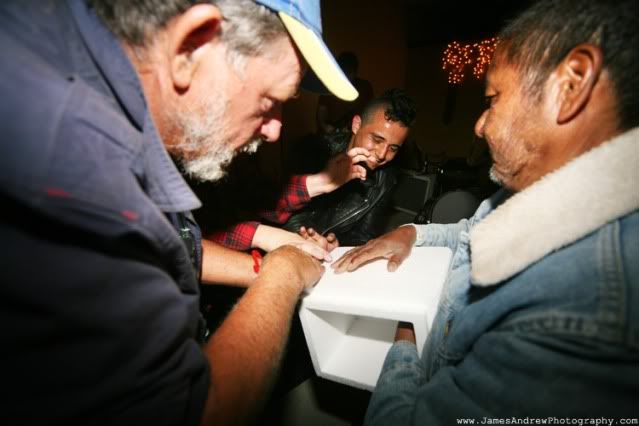 The two bums that were hanging out outside managed to chat their way in, maybe the door person knew it would make for an entertaining night if he did? Well, he was right. Minus the sent of urine in the air, and maybe a few new cases of hepC, it was mostly good idea.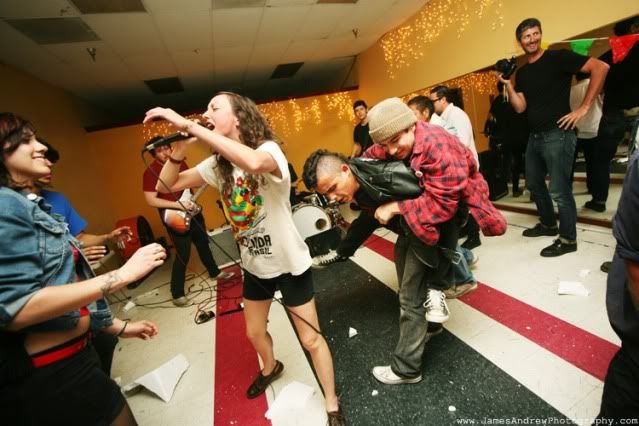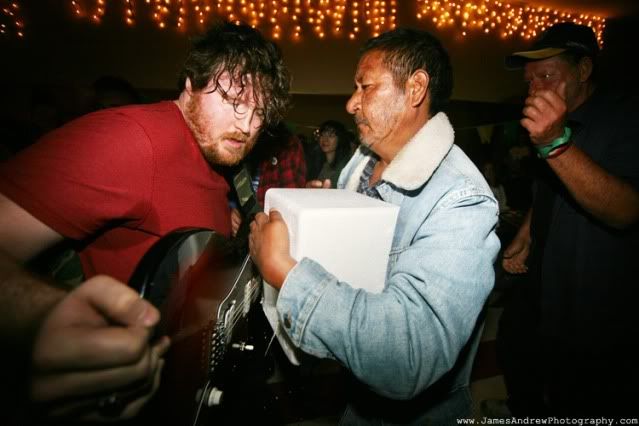 Guitar VS urine soaked bum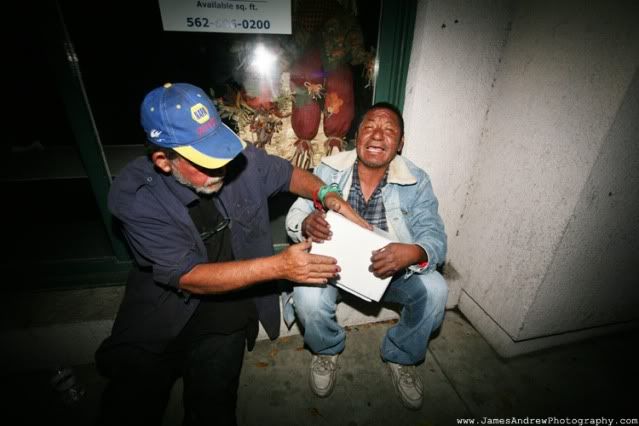 Seriously. Urine soaked.
They must have found the styrofoam in the trash or on the street or something, but whatever, they thought it made a great drum kit. So they thought.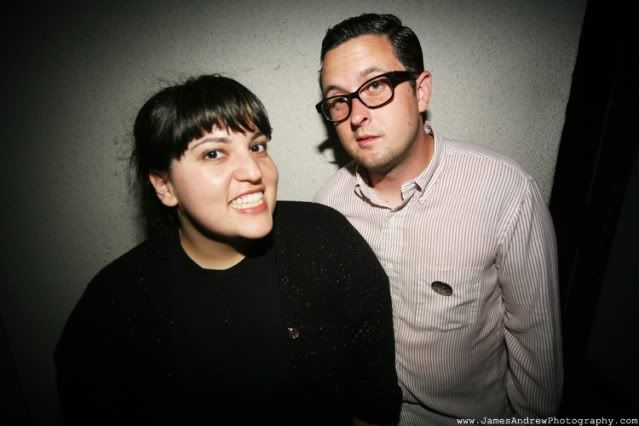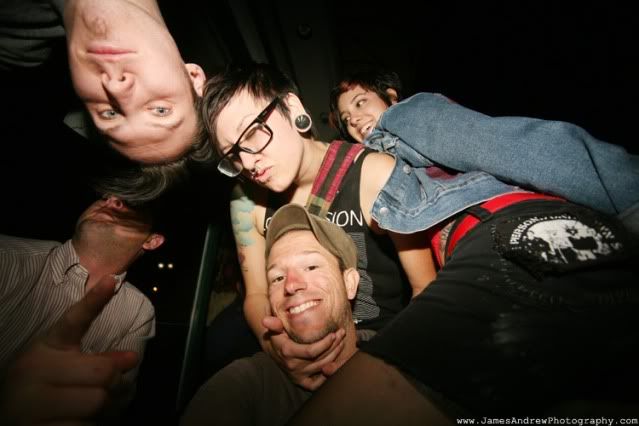 That looks like a good place to end it. Super fun night. Its actually been a little while since I've been to a show that had this kinda just all around fun feel to it.
I hope this place has more shows, I thought this one went really well.
Next on my list ... Boozy Floozies ... then a wedding ... then who knows. I am going to a show tonight, and tomorrow is punk rock bbw LB, and Sunday we are having another show at Nomadic Image, speaking of which, I should probably plug here.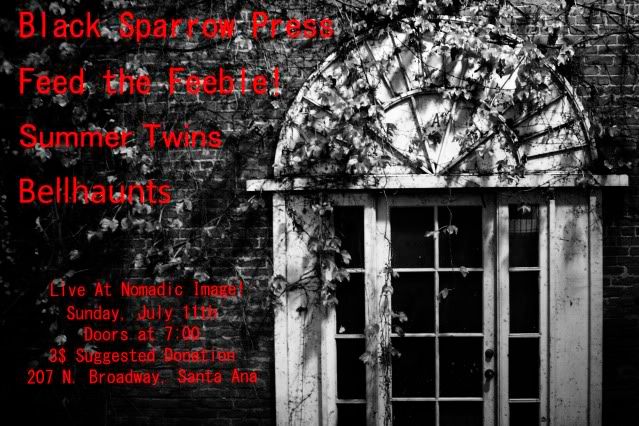 3$ Suckas! Come!