This is turning out to be a decent month as far as shooting goes! Over the weekend I did three shoots. Friday I did headshots, Saturday I shot some portfolio shots for a hairstylist friends portfolio, and on sunday I did a location shoot for my own portfolio. Tomorrow I am photographing a burlesque show, its been a little while, and I am looking forward to it! I am still looking for a model to do a studio shoot with over the weekend. No music this weekend, but in a couple weeks I have six potential shows in a week and a half period. Its funny how that seems to happen.
This is Jay, my first victim off of ModelMayhem. I have been warned to expect models I find off of there to not show up, be horrible, and all sorts of not so good stuff, so I was pleasantly surprized when jay not only showed up on time, but he was eager to get started! Sweeeeet. Not such a terrible start.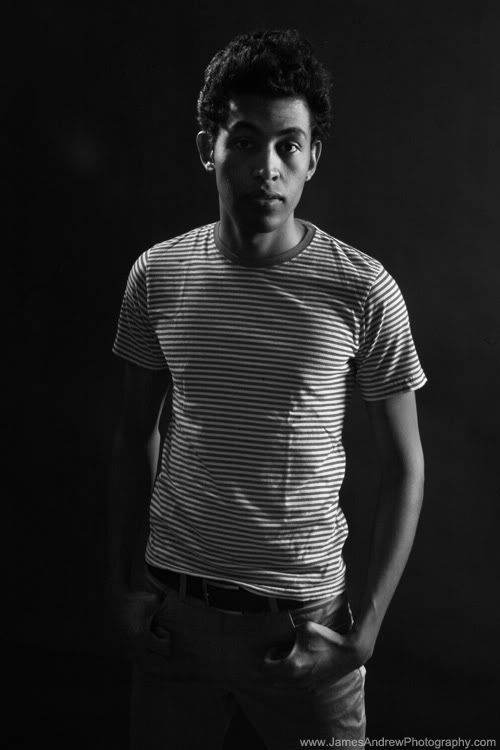 Nothing complicated, just straight meet and great headshots.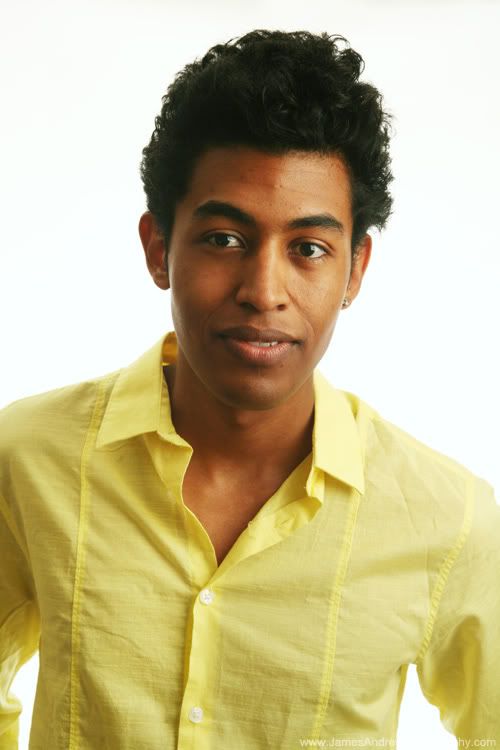 I was really happy with him, very new to modeling, but he was into it, and I thought he did well. Not that my word is all and mighty or anything, but it was enjoyable. An hour of shooting, a hundred shots, and 3ish outfits and he was off. A very good start to Model Mayhem. I am going to continue trying to meet models off of there, and I will continue to exersise caution for the 1st tester shoot, but hopefully those that make it through there, we will find each other mutually useful in the future!
Saturday I was shooting with a stylist I like to use a lot, Danica. She was styling a friends hair at her salon and she was then coming by to do the shots. I really liked a few of these images.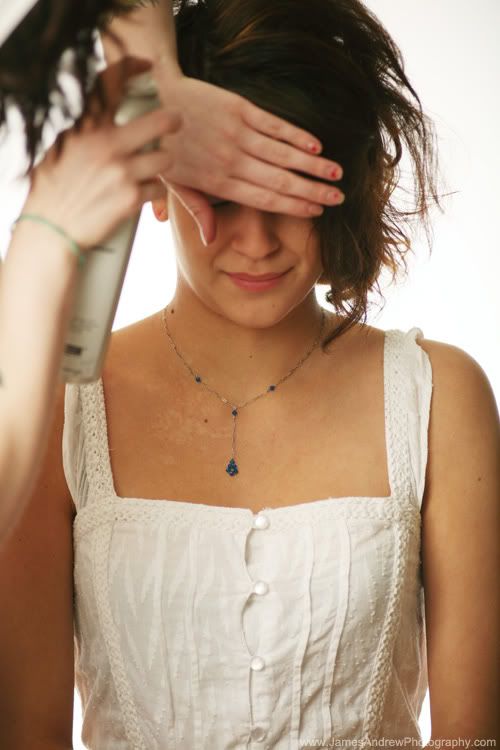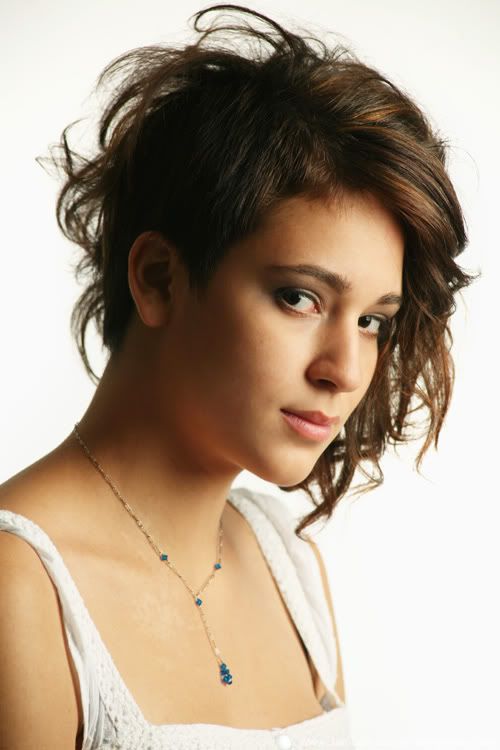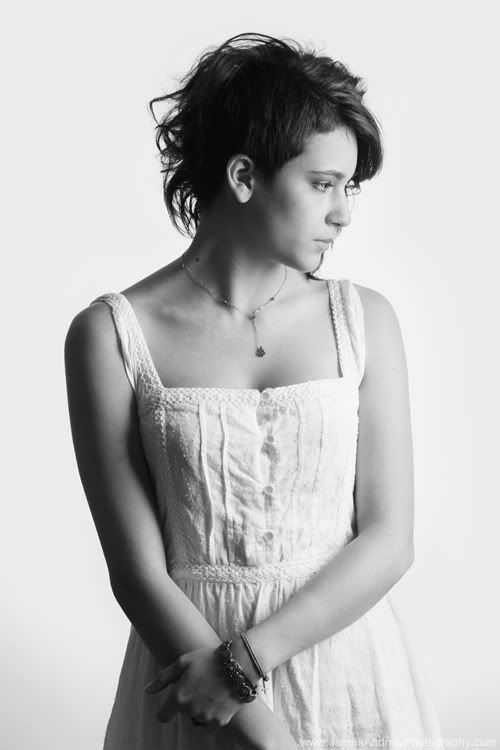 Shes just a little gorgous.
I shot these using my new tamron 70 - 200 2.8. I must say, I am pretty happy with the lens. The first time I shot it, it was sharp, but I noticed a bit of chromatic aberasion happening along some of the edges, with these images, almost nothing is visable until you zoom to a thousand percent. They were also super sharp, and I really enjoyed the depth of field at wider apartures. I need to shoot it with a busier background to get an idea of what the bokah looks like, from what I have read, it is a nine blade aparture, so it should create almost perfectly round bokah. I also shot these off of a tri-pod. I found this to be extremely useful considering the weight of the lens and the low light of the studio, it makes it extremly hard to hand hold and get acurate composition and autofocus (manual focus for me is almost impossible).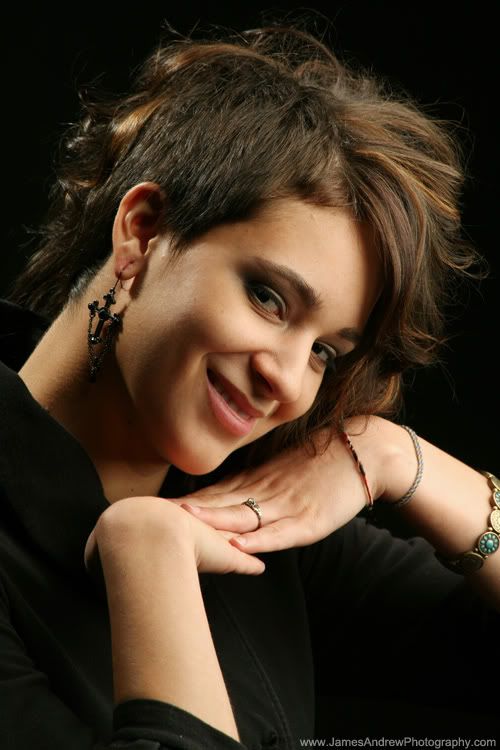 My favorite shot from the day, and the one that I will be using for my own stuff.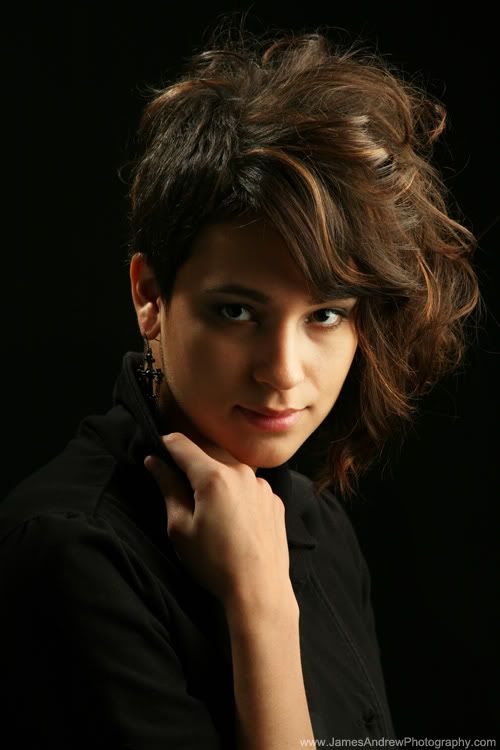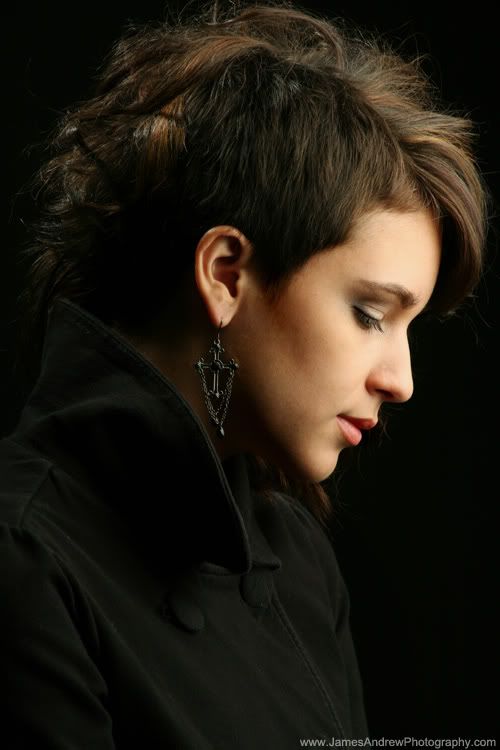 I really enjoy playing with light in a studio set up, and I really can't wait to be able to do the same thing in a location enviornment. I remember in photo 180 a few years ago one of the students commenting that shooting ambient was super easy ... HA! Luckily, another student interupted him commenting that "no body in here is advanced enough to shoot ambient" while I strongly disagreed with both statements ... ambient can be a bitch, and not having full control over the light can be annoying. It really forces you to look, and search it out, and try different things until you find something that works, and this is exactly what I did on Sunday.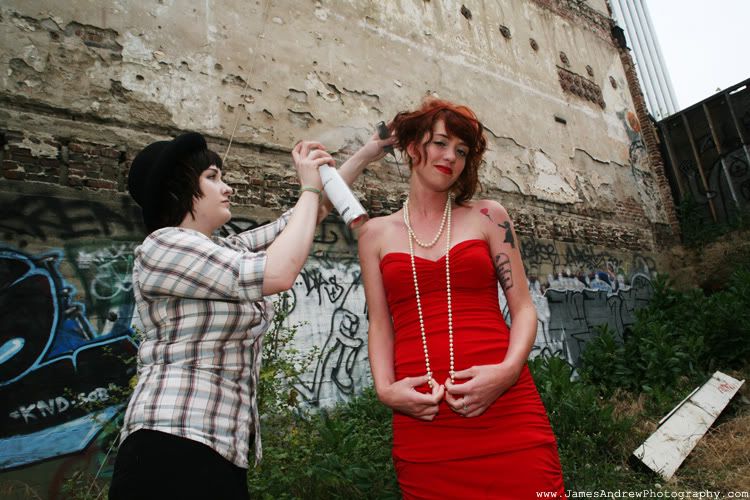 Danica was my stylist again on a location shoot in downtown Santa Ana at a favorite location of mine. No you can't know where it is, but it's not very hard to find.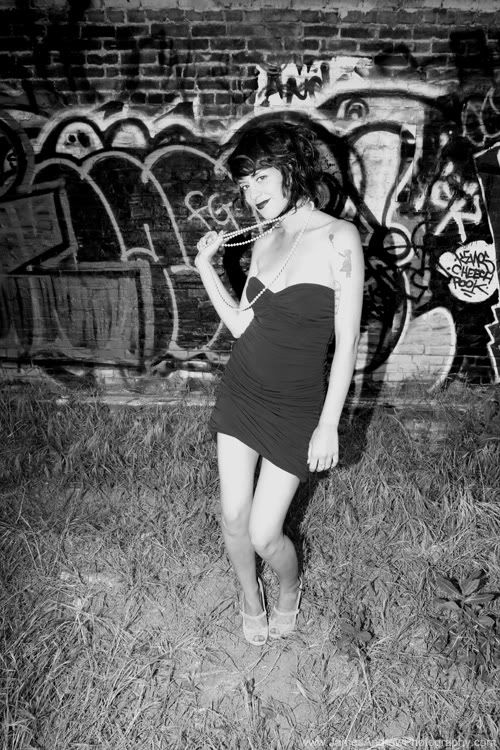 NOT what I was going for. Testign the flash for fill, it was on manual. Ooops. Kassandra still dug it, so here it is.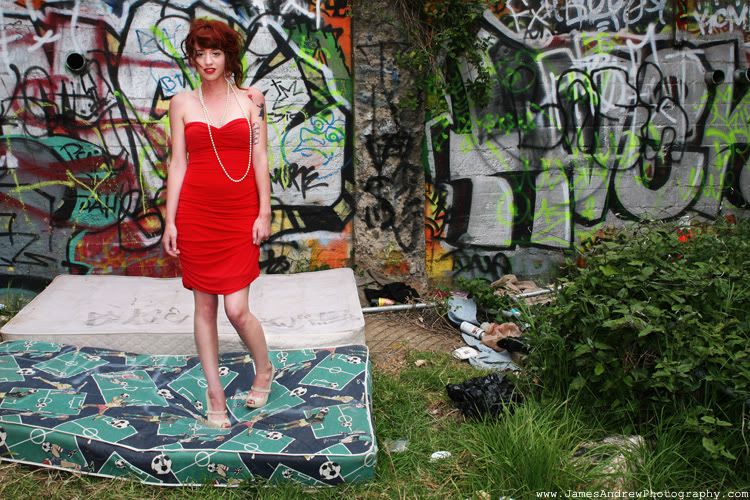 just playing around, finding something that works. Pretty boring day out, on the plus side, no super harsh light, on the downside, no shadows. A battery pack for my stobes would have been useful ...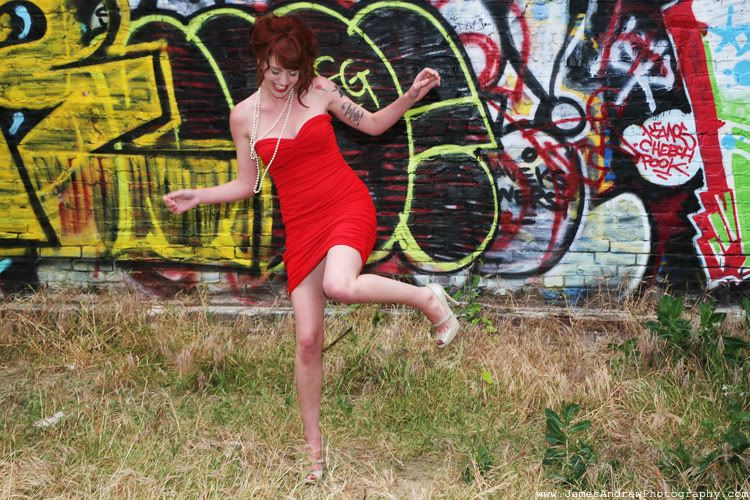 At this point we had a shoving contest between the stylist and the makeup artist over Kassandra.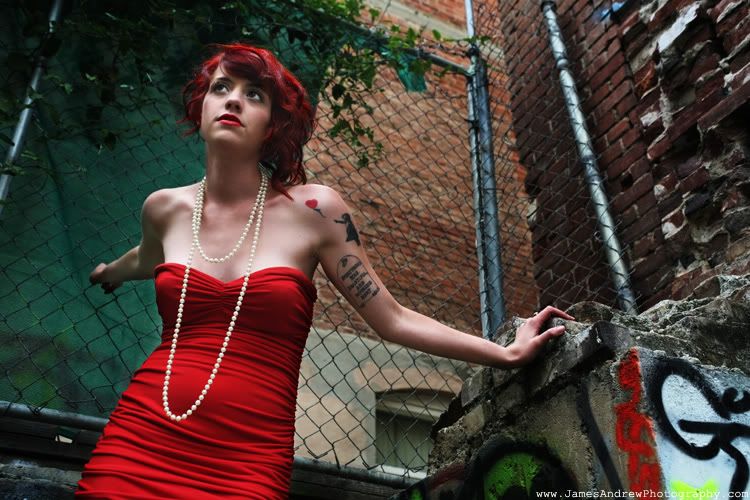 Yes. I got what I was looking for. Well, not really, but I really loved this shot, so it made the day very worth it.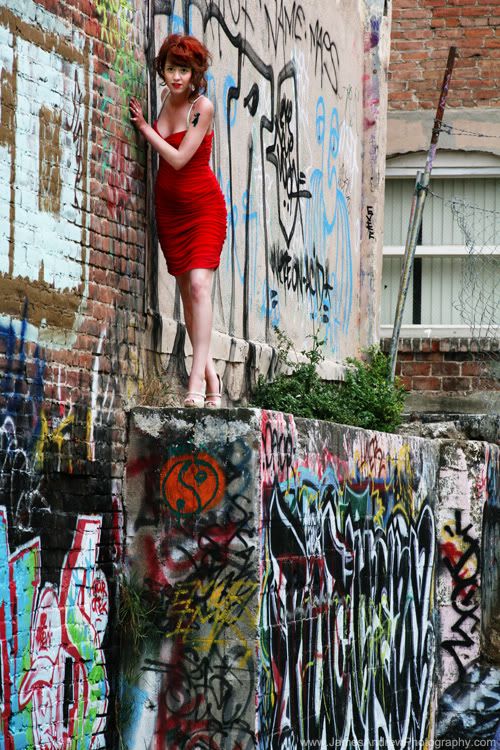 I really dug this one too. We ended the shoot very shortly after this. I can not wait, untill I can get a battery pack so I can bring my strobes out of the house! Its going to be one amazing day when I can actually light, ANYTHING. Well, almost anything. Light is photography, looking at it, understanding it, and controling it ... or at the very least working with it. :)
NEXT UP, burlesque. Sometime next week.